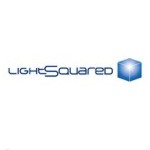 Prospects are looking bleaker than ever for LightSquared, the company hoping to deploy a nationwide 4G wireless wholesale network using spectrum earmarked for satellite service, after two key developments yesterday.
The National Telecommunications and Information Administration yesterday said it has concluded that there is no practical way to mitigate interference problems with global positioning systems resulting from the LightSquared system. That move was not unexpected, considering that government testing, which LightSquared said was rigged, showed significant interference.
LightSquared promptly responded with a statement encouraging the FCC to take the NTIA's comments with a "generous helping of salt" and stating that it remained committed to finding a resolution with the government and the GPS industry.
But any hopes that the FCC would take LightSquared's side in the matter were dashed when the FCC late yesterday issued a statement through a spokesperson citing the NTIA conclusion and stating that the commission plans to indefinitely suspend LightSquared's ancillary terrestrial component authority and vacate the conditional waiver order that had allowed LightSquared limited terrestrial operation.
LightSquared has maintained that the problem is not with its network but with GPS equipment, which it says is too sensitive and was not manufactured to meet legal guidelines—and the FCC spokesperson offered partial support of that notion in her statement.
"This proceeding has revealed… challenges to removing regulatory barriers on spectrum that restrict use of that spectrum for mobile broadband," the spokesperson said. "This includes receivers that pick up signals from spectrum uses in neighboring bands."
Noting that there are "substantial costs to our economy and to consumers of preventing the use of this and other spectrum for mobile broadband," the spokeswoman urged Congress, other federal agencies and private sector stakeholders to "work together in a concerted effort to reduce regulatory barriers and free up spectrum for mobile broadband." Part of this effort, she said, "should address receiver performance to help ensure the most efficient use of all spectrum to drive our economy and best serve American customers."
As the Wall Street Journal noted this morning, LightSquared's only options now are to give up or to sue the GPS industry.