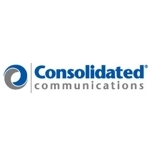 Consolidated Communications said today that it will build out its fiber network in northeast Des Moines, IA to incorporate southern areas of the nearby city of Ankeny. The Consolidated fiber network expansion will include 17 inner-city fiber miles to support the connection.
The first phase of the project will cost $1.7 million, with services available in June. The project is expected to bring gigabit speeds to more than 1,200 local businesses. These businesses will have access to custom engineering and Consolidated's national fiber footprint and its managed, hosted and cloud services.
"A high-performance network is critical for businesses to remain competitive and meet their needs now and in the future," Consolidated's chief technology officer Tom White said in a press release. "Consolidated's investment in the Des Moines area underscores our commitment to driving growth in the local region by bringing advanced, fiber services to more than a thousand businesses. This is the first phase of a multi-year expansion plan as we continue to invest in this vibrant, growing region and provide solutions for the future."
Consolidated's business services portfolio has been expanding. Recent developments include:
Consolidated now claims it's fiber network spans 37K route miles across 23 states. Acquisition, most notably it's FairPoint transaction, has played a key role in patching this network together.