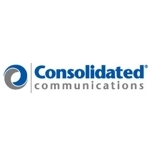 Consolidated Communications today unveiled enhancements to its unified communications solution, based on collaboration with BroadSoft. The offering, to be known as Consolidated ProConnect, offers video conferencing, web meetings, desktop sharing, mobile client, instant messaging, presence, call handling and other features that easily integrate into many of today's most common business applications.
"Having the power to easily connect from anywhere is essential to today's mobile workforce," said Doug Abolt, vice president of commercial product management at Consolidated Communications, in a prepared statement regarding the company's latest announcement. "When there's a disjointed communications process, businesses may experience up to a 40 percent drop in productivity. Our comprehensive Unified Communications solution helps businesses move forward and improve communications with a seamless experience. According to Forrester Research, businesses that implement a UC solution report a 72% increase in productivity and a 91% uptick in improved collaboration."
Today's news about Consolidated ProConnect continues a trend of Consolidated Communications building its business portfolio over the last several months.
A month ago, we reported that the company had moved into northern New England with the telecom company's security solution, giving businesses a fully-managed, highly-available security option. The Consolidated On-Site Secure package includes four core feature sets that together secure user applications in addition to thwarting threats that impact business continuity.
In May, Consolidated Communications joined the parade of companies offering SD-WAN, software-based network technology that provides simplified management and automation of WAN connections.
A month earlier, the company announced the launch of BusinessOne, a new bundle of broadband and voice services for the SMB segment. A primary goal of the new offering is to differentiate the telco's business broadband service from growing competitive cable business service offers.