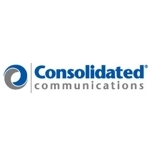 Consolidated Communications has expanded its fiber network in North Kansas City, Mo. The Consolidated Kansas City expansion will enable the company to provide new data and communications solutions, including cloud and managed and hosted services to businesses of all sizes.
More than 700 businesses were pre-qualified for the new capabilities before Consolidated Communications made the announcement.
Consolidated Kansas City Expansion
The expansion is a part of the realization of the plans Consolidated had after acquiring Fairpoint for $1.3 billion a little more than a year ago. We reported earlier this year that the combined company operates in 24 states with a fiber network that spans 36K route miles, making it a top 10 fiber broadband provider in the U.S., according to Consolidated. Key operational metrics as of 3Q17 include over 800K broadband and data customers, 8,700 on-net buildings, and over 2,600 fiber-connected wireless towers.
"Expanding our reach further into the North Kansas City market is another example of Consolidated Communications going the extra mile to deliver a wide range of gigabit speeds to commercial customers over our secure fiber network," said Tom White, Consolidated Communications chief technology officer, in a prepared statement. "We're excited for the opportunity to bring new services to businesses and meet the needs of this rapidly growing area."
Consolidated has been growing in other ways as well. We reported in May that the company had joined the parade of companies offering SD-WAN, software-based network technology that provides simplified management and automation of WAN connections.