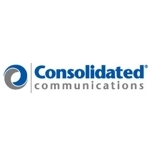 Consolidated Communications has launched two fiber builds in Roseville, CA that together will provide as much as 1 Gbps of bandwidth to almost 30,000 residents during the next decade. Both Consolidated Communications broadband deployments are underway.
One of the deployments will bring fiber to individual units in the Fiddyment Ranch apartment complex, which eventually will consist of 18 buildings housing 300 families. The initial fiber infrastructure is in place. Fiber will be brought to each unit at a later date. The plan is to complete the project late this year.
In March, Consolidated began deployment on the other project, which will serve part of the Sierra Vista Specific Plan north of Baseline Road. This is part of a seven-phase plan that will offer 8,000 single- and multi-family homes, approximately 260 acres of commercial space and parks and open spaces. It will be constructed during the next ten years.
"Consolidated is investing in the future of Roseville," Joseph Glenn, Consolidated's senior director of residential and small business sales, said in a press release. "These projects provide the technology backbone for how we live and work. We are committed to keeping communities connected and enhancing lives for years to come."
Consolidated has announced a series of targeted fiber builds in the past couple months, including:
Through its acquisitions, Consolidated now labels itself a top ten fiber provider in the U.S., with a 37K route mile fiber network that spans 23 states. That fiber network has 779K data or Internet connections, connects 10,400 on-net buildings, and reaches 7,700 cell towers across its footprint, according to the company.