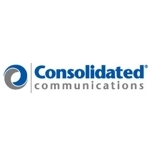 Consolidated Communications has launched a 1 Gbps broadband service in its eastern New York footprint. The initiative was supported by a grant from the New NY Broadband Program, which is a public-private partnership designed to increase last mile services in underserved and unserved areas. Consolidated, via its own investment and funding from the program, extended services to more than 10,000 business and residential locations.
Separately, the company extended services to 5,000 locations outside the program area. More than 30 communities overall are receiving broadband access.
"We are excited to offer residents and businesses in our rural New York service areas an incredible Internet experience through our 1 Gig Internet service," Rob Koester, the vice president of consumer product management at Consolidated Communications, said in a press release. "Customers now can take advantage of the many benefits and opportunities broadband can give them."
Consolidated says that installation dates are available for 26 communities in eastern New York. They are  Ancram, Ancramdale, Austerlitz, Averill Park, Berlin, Canaan, Chatham, Cherry Plain, Copake, Copake Falls, East Chatham, East Nassau, Ghent, Hillsdale, Malden Bridge, Millerton, Nassau, New Lebanon, North Chatham, Old Chatham, Petersburg, Pine Plains, Spencertown, Stephentown, Valatie and West Lebanon.
Previously, Consolidated launched gigabit broadband in areas in western New York, including Brocton, Clymer, Dewittville, Findley Lake, Mayville, Panama, Portland, Ripley, South Ripley, Sherman, Stockton and Westfield.
The $500 million New NY Broadband Program launched in 2015. The grant program's goal is to fund projects that deliver high-speed Internet access to its target areas, with priorities given to unserved areas, libraries and educational opportunity centers.
In February, Consolidated said that it exceeded its year-end 2018 goals in its participation in the 2018 FCC Connect America Fund Phase II (CAF II) program. The company completed 304 broadband projects.