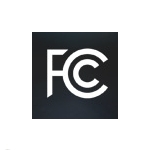 As expected, this year's Broadband Progress Report from the FCC will state that broadband is not being deployed in a timely fashion. As adopted at today's monthly FCC meeting, the report also notes a widening rural/urban disparity in available broadband speeds, said FCC officials at the meeting. Rural residents today are 10 times more likely than urban dwellers to lack broadband, officials said.
This and other findings were based on a FCC broadband speed definition as a data connection supporting speeds of at least 25 Mbps downstream and 3 Mbps upstream – a definition that has generated considerable controversy since the speed was raised last year from a previous definition based on a considerably lower 200 kbps downstream speed.
The FCC Broadband Speed Definition
Despite protests that the new FCC broadband speed definition is too high, one FCC commissioner argued that the speed should be set even higher.
"The new threshold should be 100 Mbps," said FCC Commissioner Jessica Rosenworcel at today's meeting. Rosenworcel added that gigabit speeds "should be in our sights." If the U.S. doesn't set ambitious speed targets, she said we will be "shortchanged."
Commissioner Michael O'Rielly represented the opposite view. He argued that defining broadband speeds at higher levels than people currently need can cause overspending. He pointed to the e-rate schools and libraries program as an example, noting that "e-rate goals were goals, not benchmarks." Some school districts are ordering broadband service at higher speeds than they need because of confusion on this issue, thereby overspending, he said.
The broadband progress report findings that FCC officials outlined today were virtually the same as those included in a draft of the report that has been circulating within the commission for several weeks. Highlights of that draft were shared with reporters several weeks ago.
As Telecompetitor reported at that time and as officials confirmed today, this year's report states that more than 40% of schools and libraries cannot get broadband at e-rate target speeds. Those target speeds are 100 Mbps per 1,000 students.
All of the commissioners except O'Rielly voted to adopt the report and the new FCC broadband definition. But different commissioners had different ideas about how to spur broadband deployment and adoption.
CAF and Broadband Deployment Issues
Commissioner Ajit Pai today noted something Telecompetitor also has noted – that the FCC is late in delivering on a Connect America Fund plan for the nation's smaller rate of return service providers that focus primarily on rural areas. He accused the current administration of moving too slowly and waffling on broadband policy, thereby generating uncertainty which he said has actually caused the first ever reduction in year-over-year broadband deployments in a non-recession year.
Commissioner Mignon Clyburn, meanwhile, emphasized the role that affordability plays in broadband adoption and argued that the FCC needs to firm up plans to include broadband in the Lifeline program that covers some of the costs of communications services for low-income consumers.
Clyburn also argued that the Connect America Fund should encompass both wireline and wireless offerings and that the FCC's broadband efforts will not be finished until both broadband technologies are available throughout the U.S.
O'Rielly last year warned service providers that the CAF program might not include a mobility fund – and disagreement on issues such as this may be what prevented the FCC from meeting a self-imposed deadline of December 31, 2015 for having a plan for a CAF program for ROR carriers.