I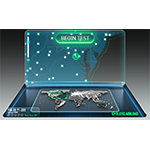 t's been a year since the FCC broadband speed definition was raised to include service supporting speeds of 25 Mbps downstream and 3 Mbps upstream for purposes of the commission's annual broadband progress report. But opponents of that move – including six Republic senators — still hope to reverse that decision.
"We are concerned that this arbitrary 25/3 Mbps benchmark fails to accurately capture what most Americans consider broadband," the senators wrote in a letter to FCC Chairman Tom Wheeler posted on The Hill website. The move comes as the FCC gets set to vote on this year's broadband progress report, which in its current draft states that broadband isn't being deployed to all Americans in a timely fashion.
Some broadband service providers, including AT&T, as well as some groups representing broadband providers – including USTelecom and the National Cable & Telecommunications Association – also have protested the draft of this year's progress report, which Wheeler is currently circulating within the FCC.
The FCC Broadband Speed Definition
In their letter, the senators expressed concern that the use of the new 25/3 Mbps FCC broadband speed definition "discourages broadband providers from offering speeds at or above the benchmark," that it "contradicts the 'broadband' definition the Commission used in its Open Internet Order" and that "the commission uses an entirely different benchmark when it comes to rural America."
The senators said they were aware of few applications that require download speeds of 25 Mbps. They pointed to the example of Netflix, which recommends a download speed of 5 Mbps to receive high-definition streaming video, also noting that Amazon recommends a 3.5 Mbps speed.
The senators' concerns about rural America relate to the fact that the Connect America Fund, which aims to bring broadband to rural areas that cannot get it today, targets minimum broadband speeds of just 10 Mbps downstream and 1 Mbps upstream.
Wheeler's Take
The arguments against the 25/3 Mbps FCC broadband speed definition are virtually the same as those made last year when the speed target initially was introduced. At that time Wheeler said it was the service providers who were being hypocritical. He contrasted comments made by the service providers in regulatory filings arguing for low speed targets with promotional statements made by service providers advising customers to buy speed as high as 50 Mbps symmetrical if the customers had three to five simultaneously connected devices.
At that time, Wheeler also defended the differing speed targets for the CAF program and the progress report. He referred to the 10/1 Mbps CAF target as "the minimum we support because we expect more."
Senators signing the letter to Wheeler about this year's progress report include:
Steve Daines (R-Montana)
Roy Blunt (R-Missouri)
Ron Johnson (R- Wisconsin)
Roger Wicker (R- Mississippi)
Deb Fischer (R- Nebraska)
Cory Gardner (R- Colorado)