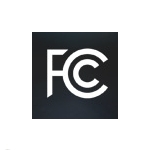 Rural wireless carriers should take note of a speech that FCC Commissioner Michael O'Rielly made in an address to the Rural Wireless Association Friday. O'Rielly strongly suggested that as the FCC converts the traditional voice-focused high-cost Universal Service Fund into a broadband-focused Connect America Fund, a mobility fund may not be part of long-term plans.
"[T]here is little discussion regarding a special technology-specific fund for wireless providers," said O'Rielly.
The Change in Direction on CAF Mobility Fund
The FCC in 2012 undertook what some have called Phase I of a planned mobility fund that awarded funding to wireless carriers on a one-time basis to help cover the cost of bringing mobile broadband service to areas along roadways where the service was not previously available.
The program was similar to a one-time offering involving funding for landline broadband in portions of price cap carrier territories lacking broadband, which came to be known as CAF Phase I. But while the landline program has moved on to Phase II that will offer ongoing support for at least six years (for price cap carriers, at least), O'Rielly's remarks suggest there may be no equivalent second phase involving mobile broadband service.
He noted that the FCC already "has proposed to reduce the scope of previous outlines for a Mobility Fund Phase II and reallocate some funding to CAF Phase II or the Remote Areas Fund." According to O'Rielly this move "signaled the waning interest in the program."
O'Rielly advised rural wireless carriers to consider participating in the reverse auction that will determine which network operators will serve rural areas of price cap territories where the incumbent rejected the funding initially offered to them in the CAF program. Network operators wouldn't necessarily offer mobile service according to O'Rielly's vision. "[W]ireless broadband may make the most technological sense given the terrain and costs to provide service," he said. Typically the term "wireless broadband" is used to designate a fixed wireless offering.
O'Rielly's advice to carriers frames the issue in the context of a businessperson seeking profit opportunities. But an important concern not addressed in his remarks is the impact of the FCC's new direction is likely to have on the availability of mobile broadband service in high-cost rural areas. It is true that major mobile operators – including AT&T, Verizon, Sprint and T-Mobile — have won wireless licenses that cover both metro and rural areas and that with those licenses come certain network buildout requirements. Nevertheless it would be surprising to see major carriers making deployments to high-cost rural areas a priority. Based on simple economics, it would be more likely to see those carriers seeking exemptions for build-out requirements in such areas.
It's not surprising to see the FCC moving in this direction, however. The commission has demonstrated that it is determined not to allocate any more funding for the broadband CAF program than was previously available to the voice-focused USF program. But some stakeholders have questioned whether the commission's broadband deployment goals could be achieved at today's funding level – and the commission's apparent new direction on mobility funding suggests that the commission is indeed struggling with the economics of the landline broadband program.