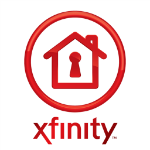 Comcast and Earth Networks are bringing ¨Big Data¨ analytics into U.S. homes via the cable MSO's Xfinity Home platform. Aiming to help consumers save money by cutting down on electricity use, the partners announced that Earth Networks' WeatherBug Home software-as-a-service (SaaS) will provide the data and analytics used in the Xfinity Home EcoSaver energy management tool.
Collecting and analyzing data on home heating and cooling patterns over time through EcoSaver, WeatherBug learns how to best make small adjustments that wind up reducing energy consumption and saving end-users money, Comcast and Earth Networks highlight in a press release.
Embedded within EcoSaver, which needs to be downloaded and installed on a Comcast Xfinity Home smart thermostat, Earth Networks' WeatherBug Home software offers an example of how cable and telecom companies are joining with innovative smart home tech developers to leverage and expand use of ¨Big Data¨ machine learning to grow their smart home businesses.
Comcasat Xfinity Home EcoSaver
Weather has been shown to be the biggest driver of home energy usage, Comcast and Earth Networks point out. Through WeatherBug, Earth Networks processes 25 terabytes of real-time, ¨hyper-local¨ proprietary data from 20 million unique consumers per day.
A recent study determined that using the smart home energy management tool results in improving energy efficiency three-fold, a 16.5% savings on home cooling when connected with a connected thermostat.
"Smart home controls are not just about convenience, they help home owners save money. The cost of heating and cooling a home can account for almost half of a household's overall utility bill, and over the past three years, our EcoSaver feature has helped save Xfinity Home customers $2.3 million,¨ highlighted Xfinity Home SVP and GM Daniel Herscovici.
Energy management adds to other smart home features Comcast offers through the Xfinity Home platform. Comcast adds. These include home security and automation controls, as well as products certified by the ¨Works with Xfinity Home¨ program, such as the remotely controlled SmartLock, Chamberlain MyQ garage controller, Lutron Caseta wireless lighting control and dimmer and Nest Learning Thermostat.
¨We think this new partnership with Earth Networks will inform our smart home platform with more data than ever and help our energy tracking tools become more accurate and effective for users."
"The smart home is quickly becoming a reality, and when it comes to energy efficiency, knowledge is power. Our unique intelligent learning, coupled with our superior big data and modeling seamlessly delivers significant energy cost savings to consumers and energy efficiency and demand response to meet utility mandates," commented Earth Networks' CEO Bob Marshall. "We are excited to partner with Comcast to extend the benefits of our unique home energy insights to Xfinity Home customers and the utilities that provide their energy services."
Although it's a sophisticated SaaS platform driven by Big Data processing and analytics, the smart home energy management tasks that Comcast's Xfinity Home EcoSaver performs through WeatherBug Home are automated. That said, end-users can key in their preferred temperature settings and configure other aspects of the system.
As to accessibility and price, EcoSaver is included with the Xfinity Home-Secure, Xfinity Home-Secure 350, Xfinity Home-Automation and Xfinity Home-Control 150 service tiers. Subscribers to Xfinity Home-Secure 300 and Xfinity Home-Control 100 who purchase and install an Xfinity Home thermostat can add EcoSaver for $6.95 a month, according to Comcast's website.
Satisfaction with Smart Home Devices and Apps
Buyers of smart home technology are more satisfied with individual devices than the apps designed to control them, Argus Insights revealed in a recently released market research report.  Furthermore, the high cost of fully equipping a smart home – around $6,700 – poses a hurdle to market growth, according to Lux Research.