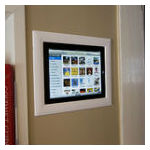 Buyers of smart home technology are happier with individual devices than they are with the apps designed to control those devices, according to new market research from Argus Insights.
Argus compiled data from nearly 50,000 smart home device and app reviews for its ¨Examining the Smart Home Ecosystem."
Smart home security vendors such as ADT, Comcast and AT&T, are failing to satisfy customers' expectations with their smart home app offerings, Argus highlights in a press release. But a few suppliers, including Vivint and Honeywell, appear to be doing a better job at developing an integrated product ecosystem that's being better received among customers.
Smart Home Satisfaction
In a research report released this past October Argus found that consumer demand for smart home devices and technology declined between 2014 and 2015. Lack of trust in smart home devices and automation was constraining market growth, Argus highlighted.
"Companies that have aligned their entire ecosystem to delight consumers will outperform the rest of the market in the long term. Look how Honeywell came from behind to beat Nest with an overall better experience," Argus Insights' founder and CEO John Feland stated in announcing its latest smart home market research report.
Among the highlights of the new report:
Delight for Smart Home apps as a category is far below delight for the devices, but is very slowly starting to improve.
Philips is an example of a company whose devices are more delightful than their apps, creating a dangerous gap in the overall customer experience.
App functionality is a major consumer pain point, with frequent complaints of slow video streaming , long load times and the video blacking out.
Consumer perceptions of vendors' smart home hardware and apps varies widely, Argus found. Philips devices earned a higher ¨delight¨ score than did Honeywell's, for example but Honeywell's smart home apps scored highest and Philips' the lowest according to Argus's proprietary consumer delight metric.
As a result Honeywell wound up with a higher overall consumer delight score for its smart home offerings. Philips, in contrast, faces the challenge of bridging a ¨foreboding gap¨ regarding consumer experiences between its smart home hardware and software products.
"Companies like Philips must mind the gap between the devices and the experience of using the app," Feland commented. "Once consumers have installed and connected their device, the app becomes the primary touch point for their new Smart Home. Unfortunately, our analysis shows a looming lag in app experience which are a blemish on an otherwise improving end-to-end user experience."