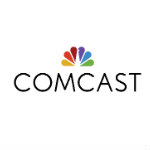 Before the first Comcast gig customer can sign up in Atlanta, their first announced Gigabit Pro market, the Comcast Gigabit footprint is already beginning to grow. Comcast officially announced the south Florida market as next in line for their 2 Gigabit service. The Bay Area of California was recently announced as well.
Comcast Gigabit Footprint
According to the Comcast announcements, their FTTH service will be made available to more than one million customers in Miami, Fort Lauderdale, West Palm and Jacksonville areas of Florida. That eligible customer number jumps to 3 million in the California markets of Chico, Fresno, Marysville/Yuba City, Merced, Modesto, Monterey, Sacramento, Salinas, San Francisco Bay Area, Santa Barbara County, Stockton and Visalia metro areas. Prospective customers have to be in close proximity to Comcast's existing fiber network to be eligible to receive the service.
Comcast has a 145,000 route mile fiber network across its footprint. It appears that the markets where Comcast currently offers multi gig Ethernet services for business are in line for the residential 2 Gigabit product.
Interestingly, most, if not all, of Comcast's announced Gigabit Pro markets are AT&T incumbent territories. AT&T has announced Gigabit plans of their own, but also competes fiercely with Comcast using their FTTN U-Verse platform. They are aggressively expanding their 75 Mbps U-Verse broadband product.
Comcast surprised the broadband industry by selecting FTTH as an initial platform for gigabit services. If they are sincere in their expansion plans, which calls for FTTH services to be made available to 18 million homes by the end of 2015, Comcast will become a major force in the FTTH movement.
They also intend to use DOCSIS 3.1 to provide gigabit services over their legacy HFC footprint as well.