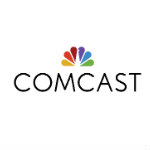 Comcast is slated to become a major player in FTTH and Gigabit Internet. They also appear to be looking past the argument of whether 1 Gigabit service is too much bandwidth for residential subscribers. They are looking to take the residential broadband speed crown with the announcement of the pending launch of Gigabit Pro, which will offer a 2 Gigabit service, delivered across a growing FTTH network.
Comcast FTTH 2 Gigabit Service
Comcast will begin offering the service in metro Atlanta next month, claiming the service will be available to 1.5 million subscribers. The service will provide symmetrical 2 Gigabit service, allowing Comcast to claim the fastest residential broadband speed in the country.
Comcast did not reveal pricing, but you would have to assume they intend to be price competitive, given the growing competitive business of gigabit services. The service may be branded as True Gig, given recent Comcast trademark activity,  but that was not revealed in today's announcements.
Comcast had announced Gigabit Internet plans previously, but most of that discussion focused on the upcoming DOCSIS 3.1 technology, that will allow cable companies to deliver multiple gigabit speeds across a HFC architecture. But Comcast's first foray into gigabit is based on FTTH, entering Google Fiber and Verizon/Frontier FiOS territory, a somewhat surprising development.
Comcast: Largest FTTH Provider in U.S.?
Comcast is not stopping in Atlanta with FTTH. According to Marcien Jenckes, EVP of Consumer Services for Comcast Cable, this FTTH based gigabit service will reach 18 million homes by the end of 2015. If true, you could argue that Comcast may become the largest FTTH operator in the country (measured by homes passed), surpassing Verizon.
Verizon reported FiOS passed close to 20 million homes in their 4Q 2014 earnings report. But since then, they entered into a transaction with Frontier to sell over 3 million FiOS lines. If Comcast is sincere with their pledge to reach 18 million homes with FTTH, they will beat Verizon by a nudge, at least in terms of homes passed.
It will take them much longer to reach Verizon's 6.6 million FiOS FTTH paying customers (as of 4Q 2014). But who would have guessed, the nation's largest traditional cable company could become such a large FTTH provider? Comcast gave no hint of future FTTH markets beyond the initial Atlanta launch.
Atlanta as a Gigabit Hotbead
In Atlanta, Comcast will pre-empt Google, who announced Atlanta as an upcoming market for Google Fiber in January 2015. Atlanta will now join Austin as one of the most competitive Gigabit markets, with multiple Gigabit options coming, including Comcast, Google, and AT&T.
It looks like Comcast will be aggressive. Reading between the lines of their announcements, they don't appear to be going the "fiberhood" route taken by Google, where neighborhoods have to qualify before Google brings FTTH service to them. Comcast says they'll light up the entire footprint that is in proximity to their 145K route-mile fiber network.
"Service will be offered broadly across the Atlanta metro area and will be the fastest residential Internet speed in the country," says Comcast in a press release announcing the service. Such an approach could give Comcast a considerable lead over Google, which has to overbuild the large Atlanta market.
Comcast Gigabit Plans Beyond FTTH
While impressive in its scale, Comcast's FTTH gigabit plans are just one portion of their overall gigabit strategy. They've committed to the forthcoming DOCSIS 3.1 platform for gigabit services as well and intend to start offering that HFC delivered gigabit service some time in 2016. Those plans are even larger than this announced FTTH plan, with Comcast saying "every" current Comcast customer may have access to gigabit services as a result.
"We hope to begin rolling out DOCSIS 3.1 in early 2016, and when fully deployed, it will mean almost every customer in our footprint will be able to receive gigabit speeds over our existing network (a combination of both fiber and coax)," says Jenckes.