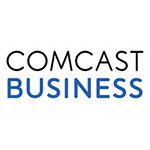 Comcast Business said today that it is the provider of choice in the United States for AIRX Technologies, a global network integrator with an interesting business model.
AIRX, which is based in the United Kingdom, delivers last mile connectivity to locations where the client company doesn't have IT employees. The press release says that this relieves those companies from having to make buying agreements with partners in each new region or country.
AIRX said that it was chosen by "a large technology company" that needed support providing services in the U.S. AIRX, in turn, selected Comcast Business to provide needed last mile services for that client. In addition, Comcast Business has supported AIRX with Ethernet Dedicated Internet (EDI) and business Internet Solutions.
"Our clients come to us because they don't know how to best access IT resources in local U.S. markets. Rather than have their foreign-based technology teams spend time doing vendor research and navigating contracts, they use AIRX as the sole point of contact for their procurement, service delivery and lifecycle management," said AIRX Technologies' Managing Director Piyush Srivastava in a press release. "In order for us to make their experience seamless, we in turn need a reliable on-the-ground provider who delivers reliable connectivity and service. We've found Comcast Business to be the right partner to do this."
Comcast Business says it has a national footprint spanning 29 regional networks in 39 states and claims to be the largest facilities-based last mile provider besides phone providers.
Companies such as AIRX look to partner with firms that invest in new and potentially beneficial technologies. In a presentation at the MEF18 conference in Los Angeles last October, Comcast Business's Senior Vice President of Project Management Kevin O'Toole said that the company has Gigabit Ethernet across 96% of its footprint. The price point – less than $1 per MB – could provide great flexibility in network architectures.