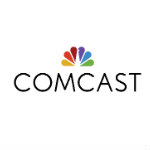 Gigabit connectivity will be "transformational," said Kevin O'Toole, senior vice president of project management for Comcast Business today, noting that Comcast gigabit is now available across 96% of the company's footprint. O'Toole was equally enthusiastic about SD-WAN technology, commenting that "We see SD-WAN as key to unlocking what [new technologies] bring to market."
O'Toole made his comments in an address at the MEF18 conference in Los Angeles.
Comcast Gigabit
O'Toole referred to Comcast gigabit service as a "non sequitur" to some technologists.
Some of those people, he said, "try to torture capacity out of bandwidth constrained networks" and "never thought about . . . what they would do with a gigabit."
Comcast gigabit service costs less than a dollar per megabit – a price point that should enable technologists to rethink how they architect networks.
Increased use of software control also will transform networks and will free the industry from "the tyranny of the boxes," O'Toole observed.
Boxes, he said, are expensive, require "care and feeding"and "are essentially in charge."
But he sees that changing as the industry moves toward "a consistent single piece of customer premises equipment" that can support various functionality depending on software.
Moving in this direction also can enable service providers to respond more quickly to security issues, according to O'Toole. "Vendor lock-in is a critical concern. It's hard to respond to security threats quickly," he said.
The idea behind SD-WAN and hybrid networking is to enable customers to use a mixture of wide area connections to function as a single network, with traffic routed to one connection or another based on policy and network conditions.
As customers move toward SD-WAN, "MPLS is out and broadband is in," O'Toole said. Customers increasingly are interested in using two broadband connections or one broadband and one wireless connection to underlie SD-WAN services, he said.