The National Cable Television Cooperative (NCTC) expects to have an MVNO deal in place by the end of the year that would enable the company's Tier 2 and Tier 3 broadband and video provider members to offer wireless service, said NCTC CEO Lou Borrelli in an interview with Telecompetitor.
"We're on the verge of an MVNO solution," Borrelli said.
NCTC has been exploring the MVNO option for over a year and a half, said Borrelli, who took over the helm at NCTC in May 2021. At that time, he said, some members were "a little indifferent" about the opportunity and saw other issues having higher priority. But in the last 90 days, many people have been asking when the MVNO option will be available, he said.
The rise in interest may be a result of the success that large cable companies Comcast and Charter are having in the MVNO market. According to one estimate, the companies are picking up 60% of all new wireless subscribers within their cable/broadband footprint, which is where the companies offer service.
The MVNO options for NCTC's 700 members will look a bit different from what Comcast and Charter are doing, however. Considering that some members have as many as 1 million broadband customers, while others have only a few thousand customers, NCTC plans to offer a menu of options rather than a single turnkey solution, Borrelli said.
He noted, for example, that some members already have wireless networks and that an MVNO deal for them may be essentially an alternative to traditional roaming deals, while other members lacking such infrastructure would need to rely completely on another mobile network operator for connectivity.
Borrelli's Priorities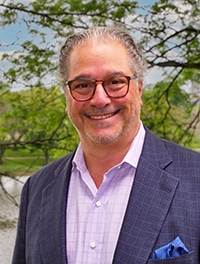 Borrelli joined NCTC with decades of experience in the cable television industry at a time when the industry is seeing big changes, driven in large part by the growth in over-the-top video. Amid those changes, Borrelli said members were asking NCTC to take on new roles beyond its traditional one of negotiating linear video deals with content providers on behalf of the membership base.
He pointed to the Connectivity Exchange that NCTC has established as one example of the organization's new direction. That exchange gives other network operators a single point of contact for purchasing broadband connectivity to areas served by NCTC members.
The organization also is looking to develop additional video streaming capabilities.
"The membership has spoken and is transitioning off linear video," Borrelli said.
NCTC members have a combined 34 million broadband customers, which is comparable to what Comcast or Charter have, and that should give them negotiating power with content providers as the industry transitions, said Borrelli.
Expect to hear more from NCTC in July, when the organization plans to announce a new name and logo, as well as a new direction that, according to Borrelli, will be more "fiber focused and broadband focused."
Updated to correct spelling on Lou Borrelli's name