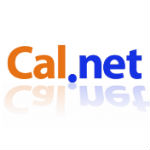 Cal.net, a wireless Internet service provider based in California's mountainous Gold Country, is offering customers data rates of up to 3 Mbps downstream over a distance of up to five miles without line of sight using broadband wireless equipment that operates in vacant TV broadcast spectrum known as TV white spaces. Cal.net operates multiple transmission sites, each capable of supporting up to 15 customers per site, said Cal.net Chief Technology Officer Ken Garnett. Telecompetitor yesterday exchanged emails with Garnett and with Jim Carlson, CEO of Garnett's equipment supplier Carlson Wireless, and interviewed both men this morning.
"We plan to cap it at 15 [customers] per site, but have not yet reached that capacity on any one site," said Garnett. Each site uses a single vacant TV broadcast channel, he said.
The remote areas that Cal.net is covering previously did not have broadband available to them. Garnett estimated that there are tens of thousands of customers who could be served using the technology.
"Because of where they are located 50% or more are buried in trees or behind hills and there was no way to get service to them until now," he said.
Carlson Wireless is calling the deployment "the nation's first independently funded commercial-grade TV white spaces broadband network." Until recently service providers wanting to install TV white spaces equipment had to obtain special temporary authority (STA) from the FCC.
Earlier this year the FCC opened up TV white spaces for broader use.
Jim Carlson said the company has 75 customers for its TV white spaces equipment who obtained an FCC waiver. Other companies wanting to use the product will need to wait for FCC device certification, he said.
Speed and range
The five-mile range that Cal.net is seeing may be disappointing to those who had heard that the 802.22 standard adopted for TV white spaces specified a range of up to 100 kilometers. But Carlson said range varies depending on the wattage at which transmissions can be sent and on whether there is a clear line of sight to the customer.
The Carlson product, he said, was optimized for installations that lack line of sight. Depending how initial deployments work out, he also speculated that the FCC in the future might be open to allowing trials in which the equipment would transmit at a higher wattage.
Carlson said the total bandwidth that a single TV channel can support using the Carlson equipment is about 12 Mbps. That's also less than the 802.22 standard specifies. The reason is that Carlson did not use the type of modulation recommended in the standard because the company did not believe it would work well in non-line-of-sight installations.
Cal.net serves customers that do not have line of sight problems by using more traditional broadband wireless equipment, including a combination of license-free 2.4-GHz and 5-GHz radios and what Garnett called "light-licensed" 3.65-GHz WiMax radios.
"We utilize Carlson only for challenging non-line-of-sight deployments," Garnett said.
Customers served by the Carlson equipment will pay the same price for the same data rate as customers served over the other equipment. Prices start at $39.95 per month.
TV white spaces status
TV white space radios rely on built-in database technology that keeps track of where TV broadcast spectrum is not being used so the equipment can be automatically configured to use vacant spectrum. The Cal.net project relies on database technology from Spectrum Bridge, which pioneered the technology. At least one other company – Telcordia — also has been approved to act as a white spaces database administrator, and Google could soon join them.
Regulators are keenly interested in the concept of sharing spectrum between different types of users by managing it with database technology. They see it as a way of freeing up spectrum for mobile operators without requiring existing users of the spectrum to vacate the spectrum band.
TV broadcast spectrum is targeted for an upcoming auction but the FCC has proposed that some of the spectrum remain open for unlicensed use.