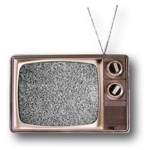 Mobile network operators are eager to get their hands on the 120 MHz of spectrum that the government hopes to free up through a voluntary incentive auction of TV broadcast spectrum. But many issues need to be resolved before that can happen, as a panel discussion at 4G World in Chicago Monday revealed.
As Thomas Hazlett, professor of law and economics at George Mason University  explained, the voluntary incentive auction will be two-sided. (Hazlett, who has co-authored a paper about incentive auctions, participated in the session via a speakerphone because severe weather in the eastern U.S. prevented him from participating in person.)
The first part of the voluntary incentive auction targeted for 2014 or 2015 will be a reverse auction, in which TV broadcasters will indicate the amount of money they would require to voluntarily give up all or part of their spectrum, explained Hazlett. In the second part of the auction, which Hazlett referred to as a "forward auction," mobile network operators will bid on the spectrum that becomes available.
Hazlett expects to see strong participation by TV broadcasters in the reverse auction – in large part because of an anticipated spectrum sharing option. Instead of giving up its entire 6 MHz of spectrum holdings, a broadcaster may opt to give up 3 MHz of spectrum and share a 6 MHz license with another broadcaster that also agrees to give up 3 MHz.
This option was made possible by the digital television conversion, which reduced the amount of spectrum a broadcaster needs to deliver a standard broadcast signal. As a result of that transition, some broadcasters have spectrum they are not using.
Once the FCC determines the amount of spectrum that will be made available by broadcasters, it will then need to create a new spectrum allocation for broadcast television and for mobile broadband. As a result of the spectrum re-allocation, some stations will need to move to a different part of the spectrum band – a requirement for which the government has allocated $1.75 billion, Hazlett said.
The spectrum auction also is intended to generate $7 billion toward the cost of building a nationwide public safety network, Hazlett said. Accordingly the voluntary incentive auction will "only take place if the forward auction bids contribute enough [money] for [broadcaster] re-location and the public safety network," he said.
"Fungible" spectrum
Joan Marsh, vice president of federal regulatory for AT&T and another panel participant, was less enthusiastic than Hazlett about broadcasters' willingness to relinquish spectrum. "The Top 10 [stations] in New York City are never going to leave," she said. Marsh was also skeptical about participation by large network affiliates and other top broadcasters.
She added, however, that some other stations would be eager to participate because they would have the opportunity to be paid "a multiple of their enterprise network value" in the reverse auction.
Heavy Reading Senior Consultant Berge Ayvazian, who moderated the 4G World panel, noted that some "middlemen" already have begun buying up TV stations in anticipation that they would be able to earn more money in a reverse auction than they paid for the stations. Ayvazian asked Marsh why AT&T doesn't simply buy some of these stations as a means of getting its hands on the spectrum.
"The middlemen are willing to bear the risk" involved with acquiring and holding TV stations, replied Marsh — adding "We don't want to be a broadcaster."
Marsh expressed concerns about certain aspects of the forward auction plan that have not yet been resolved. She noted, for example, that the FCC is considering making spectrum available to forward bidders on a "fungible" basis. Network operators would know only that they were bidding on 5 MHz or 10 MHz of paired spectrum, but would not know the specific spectrum band they had won until after the auction.
Noting that some spectrum blocks might be cleared sooner than others, she said "there could be a market advantage for blocks that are cleared first."
Marsh also questioned what would happen if more spectrum were freed up in some markets than others.  Would the FCC auction off all of that spectrum, even though some markets would have more than others – or would it only free up the total amount of spectrum that can be made available nationwide?
Unlicensed spectrum?
Another question that remains to be resolved regarding the government's plan for the voluntary incentive auction is what spectrum will be made available on an unlicensed basis.
If sufficient TV broadcast spectrum is not made available on an unlicensed basis, the government's auction plan "has the potential to wipe away the work that has been done in white spaces," said Barlow Keener, a panel participant and telecom attorney with a specialty in white spaces technology.
Wireless Internet service providers have begun to use vacant TV broadcast spectrum for unlicensed use to support broadband services in rural areas. But those WISPs could be in danger of losing the use of that spectrum, depending how TV broadcast spectrum is re-allocated.
Keener advocated dedicating four TV broadcast channels nationwide for unlicensed use. But as Marsh's response to him reveals, that could be a tough sell.
"There are strict limitations in the statute," said Marsh in an apparent reference to legislation passed earlier this year that paved the way for the voluntary incentive auction of TV broadcast spectrum.  She also noted that if the auction doesn't generate enough revenue it will fail — and unlicensed channels would not generate any revenues.
In a proposal made in late September, the FCC suggested that guard bands between broadcast and mobile broadband spectrum would be available for unlicensed use.