Sponsored Content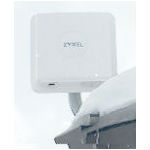 With the CBRS auction underway at the FCC, the future looks bright for fixed wireless in the LTE bands. This auction will give operators access to great spectrum, and when combined with LTE technology, provide the foundation for a fixed wireless solution that delivers on the full promise of broadband.
The economics for fixed wireless were already good. Taking advantage of massively-scaled LTE equipment makes the business model even better. Beyond CBRS, operators can take advantage of other spectrum bands to leverage this LTE advantage, providing broadband performance that rivals fiber and DOCSIS based broadband performance.
Service providers who are looking to reach areas where fiber may not make economic sense should consider LTE-based fixed wireless. There are CBRS unlicensed bands for companies who lack spectrum. Additionally, LTE-based fixed wireless is perfect for expansion into new markets and offers a quick to market, competitively priced high-performance broadband solution. The opportunities are significant.
Carriers large and small are leveraging this technology to grow their broadband business. T-Mobile intends to leverage LTE for its fixed wireless T-Mobile Home Internet service. The service has already launched in Michigan and averages 50 Mbps home broadband service for $50/month. Verizon also recently announced an LTE-based fixed wireless service.
Zyxel LTE Fixed Wireless
Zyxel provides a variety of outdoor and indoor LTE-based CPEs operating in both 2×2 or 4×4 MIMO configurations, offering speeds of up to 580 Mbps down and 30 Mbps up. Zyxel features both the CBRS Outdoor Routers, LTE7480 & LTE7485 (high-power), and Multiple-Licensed Band Outdoor Router, LTE7461 which combine LTE network technology and high-gain antennas to provide fixed wireless broadband service.
For carriers who are looking to leverage fixed wireless in 5G, Zyxel features the 5G New Radio Sub 6GHz Outdoor router and Indoor router, which delivers even greater performance, spectrum efficiency, and latency than current LTE standards.
To learn more about Zyxel's LTE Solutions contact us at broadband@zyxel.com or connect with KGPCo for more information.
Interested in publishing a sponsored post to Telecompetitor? Contact us or call 240-450-2161.