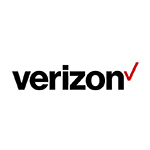 A new Verizon rural broadband strategy was unveiled today by the company and 4G-based fixed wireless is at its center. The carrier announced an initial launch of 3 markets for LTE Home Internet, with more to come.
Verizon's LTE Home Internet will offer a fixed wireless service using the company's 4G LTE network. Priced at $60/month (discounted to $40/month for Verizon Wireless customers), the service will offer average download speeds of 25 Mbps, with peak speeds of up to 50 Mbps.
Interestingly though, Verizon's small print on the website outlining LTE Home Internet, states it does not currently support Live TV streaming, suggesting some latency concerns. There is an additional $10/month wireless router equipment fee (or the router can be purchased outright for $240).
The initial markets include Savannah, GA; Springfield, MO and Tri Cities, TN/VA/KY. This Verizon rural broadband strategy will include expanding into other markets, including the rural markets that are outside of its Fios and 5G Home footprints. Verizon is offering self-installs for the service.
"Our 4G LTE network keeps our customers connected when and where it matters most," said Frank Boulben, Senior Vice President of Consumer Marketing and Products at Verizon in a press release outlining this Verizon rural broadband strategy. "With LTE Home Internet, our most awarded 4G LTE network will provide Internet connectivity for customers in more rural parts of America who may not have access to broadband Internet service – a critical need, especially now, when so many are counting on reliable connectivity for remote work and educational needs."
Verizon joins both T-Mobile and AT&T with a fixed wireless offering targeting more rural markets. Verizon's LTE Home Internet looks very similar to T-Mobile's T-Mobile Home Internet. That service is also LTE-based and offers a 50 Mbps service for $50/month. Both services feature "no data caps."
AT&T's rural fixed wireless service is geared towards fulfilling its Connect America Fund obligations and offers a lower-performing service, averaging 10/1 Mbps service, peaking at 25 Mbps. AT&T's fixed wireless also has a 250 GB monthly data allowance.
LTE Fixed Wireless Competition for Home Broadband
Fixed wireless via LTE is gaining significant momentum. A key advantage is the ability to offer the service through simple CPE in the home, generally without the need for installing an outdoor antenna (although an outdoor antenna will enable better performance).
LTE technology with licensed spectrum also generally provides better fixed wireless performance than more widely used unlicensed spectrum that fixed wireless providers have been using for years. And LTE's current global scale footprint brings good economies of scale for LTE equipment pricing.
This momentum is expected to increase with the expansion of CBRS spectrum, with the licensed portion of that band currently being auctioned by the FCC.
As large wireless carriers turn their attention to 5G for mobile, other opportunities that leverage 4G infrastructure open up. The move to 5G will slowly free up 4G spectrum, and wireless carriers will want to find ways to continue to monetize 4G spectrum and infrastructure.
Fixed wireless looks like a good candidate for that monetization strategy. What remains to be seen is how far and wide these national carriers will go with it, particularly in rural markets. T-Mobile has pledged to make fixed wireless service available to 90% of the U.S. population within six years at speeds of at least 100 Mbps.
That pledge was driven more by FCC mandated conditions to get T-Mobile's Sprint acquisition approved. But it is illustrative of the coming wave of 4G LTE-based fixed wireless competition for wireline home broadband. And Verizon just jumped on that bandwagon too.