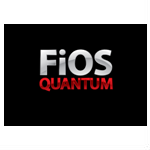 Verizon is out with a new promotion this week that allows existing FiOS Internet customers to upgrade to the entry level Quantum FiOS tier of 50/25 Mbps for an additional $10/month. Verizon is using the promotion to leverage trends in the market by offering a simple upgrade path that generates more margin for them in the process.
According to Verizon spokesman Bill Kula, "… customers on our lesser FiOS speed tier offerings will receive significant savings per month. On average, customers could in effect save between $10-$20 per month by increasing their speed through this new initiative so they are receiving considerably higher value." Other customers who were already closer to the 50 Mbps tier won't save much, if any, but by my estimation, cost savings is not the main point here. Simplicity and impulse buying are.
Verizon is seizing on the growing appeal of connected devices (tablets, smartphones, game systems, TVs, etc.) in the home and their hunger for bandwidth. Consumers on lower bandwidth tiers are becoming more attuned to the need for more bandwidth. By introducing the $10 Quantum promotion, Verizon is tapping into this new awareness, and making it very easy for a customer to make an impulse buy.
Ten dollars is a reasonable fee to most and won't break the bank – at least that's what Verizon is hoping the targeted market thinks. Verizon has also created very easy virtual points of sale to close this transaction. They've developed a microsite —  www.verizon.com/fiosquantum50 — where existing FiOS Internet customers can upgrade with just two clicks.
FiOS Internet customers who subscribe to FiOS TV can also tune into channel 500, and with two clicks from their remote control, upgrade to the new service. Kula tells Telecompetitor that the FiOS TV method is seeing early success. "I can't release raw stats, but as of this moment, 60% of our speed upgrades are taking place via the new ch. 500 ordering tool that was created to help streamline ordering," he says. Customers can also upgrade using their MyFiOS app on iOS or Android devices.
http://www.youtube.com/watch?v=jdP0k8n8CCs
"We're offering real-time service that allows for customers to enjoy their faster Internet service within an hour of placing an order without any change in equipment.  On a customer's monthly bill, they will see one line clearly showing the $10 additional charge,"  Kula reports on the Verizon News section of their website.
Verizon is making it very simple for their customers to positively impact Verizon's FiOS ARPU. After all, we all know the best margin for service providers these days is in broadband. Why not make it super easy to improve those margins?