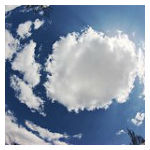 Enventis will rely on a mixture of home-grown technology and partnerships to support a suite of cloud services announced yesterday, said Enventis Vice President of Product Marketing Darren Peterson in an interview. All offerings will carry the Enventis name.
Enventis, previously known as HickoryTech, has been the local phone service provider in parts of Minnesota for more than a century but in recent years has branched into other lines of business, such as hosted services and videoconferencing. The company recently changed its name to underscore its new focus.
Enventis Cloud Services
Enventis' new cloud services include:
Enventis SingleLink, a unified communications offering developed in house that builds on a previous offering
Enventis Cloud Compute, an infrastructure-as-a-service offering delivered through an agreement with Peak 10
Enventis Data Protection, also delivered through a Peak 10 agreement
Enventis Cloud Wifi, offered through an agreement with Cisco Meraki
Enventis will host SingleLink and Cloud Wifi from its own data centers, while the other two offerings will be hosted elsewhere, Peterson said. Customers will connect to all offerings via the Enventis network.
"That is a differentiator," said Peterson. "Customers are on our network with these solutions. They're not using the Internet."
Initially at least Enventis plans to market the new cloud services only in areas where it also offers network services. Having a sales force to recommend the right solution for customers – whether or hosted or premises-based – will be important, Peterson said.
"We have hundreds of customers with a propensity to buy," he added. "Those four services tied to our network and layered on with our expertise and technology . . . puts us in a really strong position."
Peterson also noted that all Enventis cloud services have some level of automation, such as automated provisioning that enables prompt service turn-up, or a web portal through which customers can interact with a service.