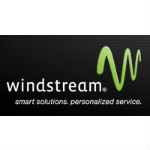 The FCC recently revised the USF E-Rate program, which helps fund telecommunications services for schools, to focus more on broadband, and WiFi specifically. Windstream has taken notice and is targeting E-rate funding for WiFi, with a managed WiFi service.
The new E-Rate focus makes about $1 billion available in funding for WiFi or other internal connectivity solutions. The FCC began pointing E-Rate funding towards more broadband connectivity solutions and away from traditional voice connections. With the changes, the FCC estimated that 10.5 million students per year could gain Internet connectivity inside their schools.
Windstream has offered a managed WiFi solution for some time and has now "…packaged its Managed WiFi solution specifically for those taking advantage of E-Rate funding," according to a company press release. Windstream has offered the service since 2007 and claims over 100K hotel rooms under management with their managed WiFi solution.
Windstream notes close approaching deadlines for school systems who want to take advantage of this E-rate program. Schools and libraries must meet the upcoming Form 470 application deadline of February 26, followed shortly after by the Form 471 deadline of March 26.
With $1 billion per year at stake in support of WiFi connectivity (or other LAN technologies) in the schools, I suspect other carriers are actively pursuing this opportunity as well.