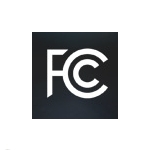 The FCC estimates that 10.5 million students per year could gain Internet connectivity inside their schools if the commission moves ahead with E-Rate reforms outlined in July. Within five years, all U.S. schools would have internal Internet connectivity, the FCC says.
The E-Rate program is an element of the Universal Service program administered by the FCC and funded by the telecom industry. In July the commission adopted an order that phases out E-Rate support for voice services and shifts funding toward internal connectivity, which most likely would take the form of Wi-Fi.
The FCC's five-year internal connections estimate assumes E-Rate funding levels remain the same, that a total of $1 billion per year is directed toward internal connectivity and that the amount of support per student is capped at $150. If funding per student were not capped, fewer than four million new students per year would gain internal connectivity, the FCC said.
According to the FCC proposal, schools would be required to contribute at least 15% of the cost of a Wi-Fi deployment – up from a 10% level today.
E-Rate Reforms
When the FCC adopted the order in July, there was little disagreement about shifting funding away from voice services. But there was considerable controversy about how much of the freed-up funding should be directed toward internal connections. Some people wanted to see more of the money to go toward external broadband connections between the school and its Internet service provider.
As a result, the order adopted did not detail how broadband funding would be split between internal and external connections. Instead the FCC issued a notice of proposed rulemaking recommending a $1 billion annual budget for internal connections but giving opponents the opportunity to suggest alternative plans.
Currently about half of the $2.4 billion annual E-Rate budget goes toward broadband — mostly toward external connectivity.
According to the FCC E-Rate report, about 2.5 million rural students would gain connectivity in the 2015 funding year if the commission's proposal were to be adopted.
Other interesting data points from the FCC report:
Close to half of all recent E-Rate applicants spent less than $150 per student on internal connections. But some spent far more, with 20% of schools spending almost twice as much as the most cost effective 60% receiving funding combined.
Only 40% of schools will purchase at least 1 Mbps per student of last-mile bandwidth in Funding Year 2014, and only 10% will purchase 10 Mbps per student.