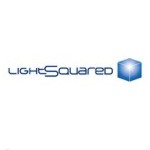 LightSquared's plan to build and operate a wholesale nationwide 4G network gained additional momentum this week, with the company announcing two new partners, including Best Buy and Leap Wireless. According to a press report, the company also has a contract with an unnamed "major device maker" that wants to use LightSquared to offer 4G service independently of traditional wireless operators.
LightSquared is building a unique 4G wireless network that will use satellite frequencies to support both terrestrial and satellite service. And while skeptics initially questioned the viability of the plan, the deals the company is amassing offer some level of vindication.
LightSquared's agreement with Leap Wireless will allow Leap's Cricket subsidiary, "to supplement the LTE coverage that Cricket plans to deploy across its own networks over the next few years," Leap said in this week's announcement.
Leap plans to deploy its own LTE networks beginning this year, said Leap President and CEO Doug Hutcheson in the announcement. "This new roaming arrangement will allow us to offer customers an even-greater 4G service area as LightSquared expands its own network," Hutcheson said. "It will also give us flexibility to access additional 4G capacity where needed as data-centric devices become more popular and require more and more bandwidth."
The announcement of a LightSquared – Best Buy partnership came during an address by LightSquared CEO Sanjiv Ahuja at the CTIA Wireless event in Orlando.  The companies are planning a trial of a mobile broadband service targeted for the first quarter of 2012, with more details to be forthcoming. It is unclear how the LightSquared partnership will affect Best Buy's existing deal to resell 4G service from Clearwire.
In his address, Ahuja said partnerships such as the one LightSquared has with Best Buy have the potential to fundamentally change the wireless service delivery model in the way that Dell changed the computer business or Netflix changed the content delivery business.
Another partnership that could change the fundamentals of wireless service delivery is the one that LightSquared reportedly has made with the unnamed device manufacturer. LightSquared's chief marketing officer told a reporter that the device manufacturer is a "major" one and that the manufacturer plans to launch its own branded wireless service in the U.S. In addition the marketing manager told the reporter that LightSquared has another customer committed to using its network.
The agreements that came to light this week are in addition to a deal that LightSquared announced earlier this month with Open Range,  the carrier that plans to build a 4G network in rural America.
As with the Leap deal, Open Range plans to use LightSquared to supplement its network. But the Open Range deal is more complex than the Leap deal in that it also includes a plan for the partners to collaborate on the design, build-out and operation of Open Range's network and on product and service evolution. Open Range originally planned to deploy WiMax technology but the new deal with LightSquared involves LTE.