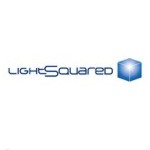 Harbinger Capital unveiled its plans for a wholesale 4G wireless provider which will be called LightSquared. The new wireless service provider intends to build a nationwide 4G wireless network, utilizing both terrestrial and satellite assets, and offer wholesale wireless capacity to retail service providers across the U.S. Harbinger has contributed $2.9 billion to the venture and announced its secured additional debt and equity financing of up to $1.75 billion
"As the nation's first wholesale-only integrated wireless broadband and satellite network, LightSquared will provide wireless broadband capacity to a diverse group of customers, including retailers; wireline and wireless communication service providers; cable operators; device manufacturers; web players; content providers; and many others," says LightSquared in a press release.
Nokia Siemens Networks (NSN) will build and operate the $7 billion 4G wireless network over the next eight years for LightSquared. The nationwide LightSquared network will consist of approximately 40,000 cell sites and will cover 92 percent of the U.S. population by 2015. It intends to start offering service by mid-2011. LightSquared controls 59 MHz of wireless spectrum. The new venture will be led by Sanjiv Ahuja, former CEO of France Telecom's Orange wireless unit.
LightSquared offers some interesting implications, assuming it sees some level of success. It introduces a wholesale wireless option to many more players, including retailers like Best Buy and Walmart. "LightSquared will be a disruptive force in the U.S. wireless landscape by democratizing wireless broadband services," said Ahuja.
Ahuja also mentioned the potential impact on rural mobile broadband. "We're providing everyone, including underserved communities, with a fast, reliable experience regardless of where they are located in the United States," he said in a press release. It's not entirely clear yet whether LightSquared will seriously focus on rural markets. I'm somewhat skeptical, especially considering their own press release states their network will cover "92 percent of the U.S. population." Where is that other 8 percent?
LightSquared is not without controversy. Its plans are ambitious and some question whether they are realistic, given the mature nature of the U.S. wireless market. AT&T and Verizon aren't exactly thrilled at the prospect, especially considering current FCC rules will not allow the two wireless behemoths to lease or control any of LightSquared's network or assets, without prior approval. Somehow, I smell a lawsuit based on that provision.
LightSquared and other ventures like it have the attention of the FCC. They recently launched a NPRM for terrestrial use of satellite broadband spectrum, which is exactly what LightSquared intends to do.