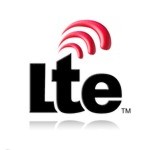 News over the weekend suggests there may be a wholesale LTE network available in the U.S. as early as next year, funded by private equity. If true, it could be similar in approach to Clearwire's wholesale WiMAX model, only for LTE.
GigaOM reports that Harbinger Capital plans to launch a nationwide LTE network, using spectrum owned by satellite firms, including Skyterra and Terrestar Networks. Collectively, all of the firms in question have 53 Mhz of spectrum, although the network will initially only use Skyterra's 23 Mhz. "Harbinger plans to develop a nationwide terrestrial broadband mobile 4G LTE network, which, without regard to satellite coverage, will provide wireless data on a nationwide basis. The network will be operated on an open access basis," said attorneys for Harbinger in an FCC filing.
The approach has raised numerous questions. From a technical perspective, Harbinger plans to mix-and-match different spectrum bands to create this network, creating significant compatibility and device porting challenges to overcome. Then there's the massive cost to build such a network.
Harbinger says the network will be a wholesale, open platform, data only network, allowing other service providers (and non-telecom service providers) to retail the service to their own customers. It's kind of a similar approach to what Clearwire is doing with WiMAX (sans Clearwire's own Clear retail offering). "Potential retail distribution customers would include PC manufacturers, national retailers, service providers without wireless capacity, CE manufacturers and mobile providers. Unrestricted access will allow retail distribution customers to completely own the relationship with the end user," says Harbinger's attorneys.
Harbinger is proposing this open access approach, hoping to gain FCC approval of the transfer of the identified spectrum assets to a new company that would operate this wholesale network. Harbinger says two trial markets, Phoenix and Denver, would be operational by the end of 2011, with all other major markets operational by mid 2013.
There's certainly a long way to go before this concept is reality. But it does create some interesting competitive scenarios. FCC rules prevent either AT&T or Verizon from gaining control of these spectrum assets, meaning should it become reality, it would compete with them. T-mobile has been suggested as a potential partner, since they lack significant 4G spectrum assets.
Harbinger also discusses how this network may reach the underserved, suggesting there may be an opportunity for rural carriers to participate in this LTE wholesale scenario.