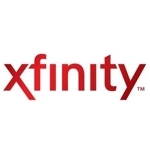 With the launch of Xfinity Streampix, Comcast is addressing the threat from OTT providers like Netflix head on. Streampix offers movie and TV content to multiple devices, in and out of the home, to existing Comcast video subscribers. The message is clear – you don't need Netflix (or Hulu Plus or other premium OTT offers) when you have Streampix.
The new offering will give premium Xfinity double and triple play subscribers free access to  "… complete seasons of TV series, popular children's franchises and hit movies available to instantly stream across multiple platforms…" You have to subscribe to a Comcast video service to gain access to Streampix. Basic cable TV subscribers will have to pay $4.99 per month for the privilege.
Comcast says it has licensed content from Disney-ABC Television Group, NBCUniversal, Sony Pictures, Warner Bros. Digital Distribution and Cookie Jar Entertainment for Streampix, which Comcast says will complement its existing TV Everywhere strategies of Xfinity On Demand, XfinityTV.com and the Xfinity TV app. The service is expected to launch sometime this week.
The move illustrates a strategy by Comcast to combat the threat of cord cutting, or maybe cord shaving in this case, where subscribers give up (or scale back) their subscription pay TV service and substitute OTT offers like Netflix and Hulu instead. Comcast hopes that by offering services that look very much like Netflix, customers will have no reason to leave (or 'shave').
In some regards the strategy is a good move. Give Comcast credit for trying to address the problem, rather than sticking their head in the sand and claiming cord cutting/shaving is not a viable threat (as some in the industry are preaching).
But I wonder whether their customers will begin to be confused by Comcast's growing TV Everywhere strategy. Add Xfinity Streampix to Xfinity On Demand, XfinityTV.com and Xfinity TV app and you might argue that Comcast has too many options. I can just see the poor customer service rep trying to explain the differences to inquiring customers. The old adage of keep it simple may be missing from this equation.