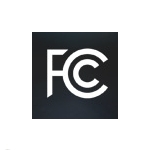 An FCC order adopted on Friday and released today aims to bring a higher level of interoperability in the lower 700 MHz spectrum band – although it could take at least two to three years for key aspects of the order to be implemented.
The order formalizes commitments made by AT&T several weeks ago that should enable small wireless carriers holding licenses in the 700 MHz A-block to roam on AT&T's network and to use the same devices that AT&T uses. It modifies technical requirements for the 700 MHz lower D- and E-blocks with the goal of eliminating potential interference concerns. And it extends construction deadlines and milestones for A-block, B-block and E-block licensees.
"For years, small wireless carriers in [rural] communities have stated that the lack of interoperability in the lower 700 MHz band has stifled growth and limited options for their customers," said FCC Acting Chairwoman Mignon Clyburn in a statement. "Today's order removes barriers that have kept these carriers from operating in this band, and acts to spur private investment, job creation and the development of new services and devices."
Clyburn added that the order was based on solutions agreed upon by various industry stakeholders.
AT&T and the A-block
The new order provides additional details about the lower 700 MHz interoperability commitments that AT&T made last month.  Those commitments were made in response to complaints from smaller wireless carriers with A-block licenses. Initially the A-block was expected to share Band 12 of the international spectrum band with the B-block and lower C-block, where AT&T holds a large amount of spectrum. Spectrum bands are important because they determine the capabilities built into the components used in wireless equipment.
But AT&T, citing interference concerns related to television stations operating on Channel 51, persuaded standards bodies to create a separate spectrum band containing only the B- and lower C-block. As a result, A-block licensees had difficulty obtaining wireless devices at reasonable prices if at all because without AT&T the volume of devices the smaller carriers required was relatively low. A-block licensees also have been unable to roam onto AT&T's network because AT&T until last month claimed that devices capable of working in the A-block were subject to interference on its B- and lower C-block network.
Because of these concerns, many A-block licensees have not yet built out their spectrum, even though they have held it for several years. And because some A-block licensees also hold B-block spectrum and want to deploy the two blocks in parallel, some B-block spectrum also has not been built out. The FCC order attempts to address the small carrier concerns by specifying that:
AT&T will modify its network so that it can accept Band 12 devices as well as current AT&T devices by September 30, 2015.
Between September 30, 2015 and September 30, 2016, 50% of all new AT&T devices will be Band 12-capable.
Between September 30, 2016 and September 30, 2017, 75% of new AT&T devices will be Band 12-capable.
Beginning September 30, 2017, all new AT&T devices will be Band 12-capable.
The FCC rejected AT&T's concerns about Channel 51 interference with the B- and C-blocks.
Interim and final build-out deadlines for A-block and B-block licensees are extended by two years, with construction to be completed by December 13, 2016.
There is an exception to the above for A-block licensees whose coverage areas have a certain amount of overlap with Channel 51 broadcast markets. These licensees are exempt from the interim build-out deadline but also must meet the December 13, 2016 build-out deadline. The FCC notes that broadcasters using Channel 51 are expected to either relinquish spectrum or to get a new channel assignment in the upcoming voluntary auction of TV broadcast spectrum.
AT&T may not be required to meet its commitments, however, if E-block interference issues are not resolved by December 31, 2013.
AT&T, Dish Network and the D- and E-blocks
Fortunately the order also addresses interference issues pertain to the lower D- and E-blocks, two blocks of unpaired spectrum that lie between the uplinks and downlinks for the A-, B- and lower-C blocks. AT&T several years ago obtained D- and E-block spectrum from Qualcomm, and Dish has E-block spectrum.
To address the D- and E-block concerns, AT&T and Dish have agreed to several things, the most important of which are:
• Reducing transmission power levels for the D- and E-block, with higher power levels allowed in rural areas than in non-rural areas.
• Limiting the D- and E-blocks to downlink transmission. (AT&T was planning to use its holdings to support video downloads so this requirement should not be an onerous one for the company. Dish has indicated plans to use its spectrum holdings for a mobile broadband network, most likely using the E-block for the downlink and a separate band for the uplink.)
• Agree to mitigate any interference issues that arise with the A, B and C blocks
• E-block build-out deadline is extended to March 7, 2021, with a March 7, 2017 deadline for partial build-out.