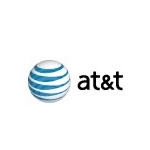 Smaller network operators that have faced challenges obtaining devices to work in the 700 MHz A-block band and who have had few, if any, roaming options, should see that situation change as the result of an announcement from AT&T today about 700 MHz interoperability.
AT&T today said it would allow Band 12 mobile devices capable of operating in the 700 MHz A-block as well as in its own 700 MHz B-block and Lower C-block to be used on its network , reversing a long-held position against this. In a blog post, an AT&T executive also said that "within a reasonable time frame" AT&T would add Band 12 devices to its portfolio.
Spectrum bands, determined by international standards bodies, are critical to component makers, who build components around the standards. When 700 MHz standards initially were created, the lower A-, B- and C-blocks shared a single band – Band 12. But AT&T, citing interference concerns, persuaded standards bodies to create a separate band containing only the lower B-block and C-block. AT&T has no A-block spectrum but holds a considerable amount of lower B-block and C-block spectrum – and some small carriers have disputed AT&T's interference claims, arguing that AT&T's position was motivated largely out of competitive concerns.
Smaller carriers with A-block spectrum have had difficulty obtaining devices to work on those networks  at reasonable prices because their volumes, without a major national carrier like AT&T, are quite small. This, coupled with the inability to roam nationally, has caused delays in A-block deployments.
AT&T's A-block interference concerns centered on markets that have a television station operating on Channel 51, which includes about 30 out of more than 200 broadcast markets in the U.S. To date no carriers have deployed wireless service in the A-block in those markets. But AT&T has maintained that devices capable of operating in the A-block are subject to interference in Channel 51 markets, even if service is actually operating in the lower B- or C-block.
U.S. Cellular, however, has deployed Band 12 devices in Channel 51 markets where the company's network operates in the B-block and says it has not experienced interference problems. The carrier consistently rates high on customer satisfaction in J.D. Power surveys.
AT&T apparently is not simply throwing in the towel on this issue. Instead, according to today's blog post, the carrier has "committed to investing considerable time and resources to the modification of its 700 MHz LTE network through the implementation of a newly-standardized software feature" in order to support Band 12 devices. The carrier did not immediately respond to an inquiry from Telecompetitor requesting details about the software feature.
Clyburn's role
An FCC official told Telecompetitor that the action on 700 MHz interoperability resulted from a meeting with carriers convened in July by FCC Acting Chairwoman Mignon Clyburn.
Clyburn on numerous occasions has talked about the need to address the issue. And according to the official, the chairwoman was pleased that industry stakeholders were able to come to a resolution on their own without requiring regulators to step in.
"This is a big win for consumers, especially in rural areas, who will see more competition and more choices," said Clyburn in a statement. "Also, by making it easier for small wireless carriers to compete, today's interoperability solution will spur private investment, job creation, and the development of innovative new services and devices."
What wasn't addressed
It's worth noting, though, that there are a few companies that apparently are still left out in the cold with regard to their A-block spectrum. These include Leap Wireless, which owns an A-block license it has not been able to use in Chicago, where there is a TV station operating on Channel 51.  I did not see anything in AT&T's blog post or Clyburn's statement that addressed companies in that situation.
Leap's situation is in some ways moot as AT&T, which already has spectrum in Chicago, has announced plans to acquire the company, also noting that it would sell off the Chicago A-block license. Nevertheless the idle A-block spectrum in Channel 51 markets ought to be worth something to someone at a time when many people are expressing concerns about a spectrum shortage.
TV stations operating on Channel 51 are expected to be cleared or moved after the upcoming voluntary broadcast spectrum auction. But some people had hoped – and in the wake of today's news perhaps are still hoping – that a plan to move those stations might be imposed in advance of the auction.
Updated Sept. 13 to add the words "in those markets" in the third paragraph above the first subhead. Those words were inadvertently omitted from the version originally posted.