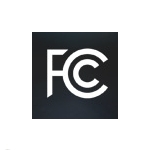 FCC officials today said they believe the agency is still on track to conduct a voluntary incentive auction of TV broadcast spectrum in 2014. In addition the commission today took steps that could boost the use of unlicensed high-frequency spectrum for short-range mobile backhaul use and for wirelessly streaming video between consumer electronics devices within a home.
Both moves came during the commission's monthly meeting held this morning.
Incentive auction update
The officials made the comments about the incentive auction during a presentation about the auction status.
Recently completed actions on that front included the release of information about how potential repurposing of TV broadcast spectrum for mobile broadband use might impact the coverage areas of TV stations that choose to remain on the air. In addition, FCC officials are creating "repacking constraints" showing which existing TV stations could be moved to which other spectrum bands – and what other restrictions would need to be imposed if such moves were to be made. For example, certain other stations would not be able to move to adjacent spectrum bands because of potential interference issues.
FCC officials also outlined some of the work that remains to be done before the auction can occur. On tap, they said, is an August 22 workshop about repacking. In addition, officials envision conducting a mock auction prior to the actual auction – a step they said will be important considering that the FCC has never done this type of auction before.
Unlicensed high-frequency spectrum
Also at today's meeting the FCC adopted a report and order addressing technical requirements for unlicensed services in the 57-64 GHz band. That band is currently being used for two different applications, including short-range mobile backhaul and wireless streaming of video content between consumer electronics devices within a home.
According to the new requirements, equipment now will be allowed to operate at increased power levels provided that the beam is precisely focused to minimize interference. This will extend the range of outdoor equipment used for backhaul applications, officials said.
The new requirements also eliminate the transmitter identification requirement for indoor devices, potentially reducing the cost of those devices, said the officials.