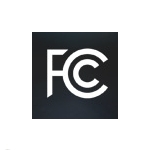 The FCC adopted an order yesterday that allows VoIP service providers direct access to the numbering pool for telephone numbers. VoIP providers historically had been relying on partners, primarily CLECs, to obtain telephone numbers used for their VoIP services. The details of the order have not been released yet.
The FCC has been conducting a trial of this new process and the outcome must have been favorable. VoIP providers will be required to comply with all existing numbering rules and guidelines, as well as notify state commissions of their intentions.
In theory, direct access to numbers will simplify some operations for VoIP carriers and lower their costs. Vonage participated in the trial and welcomes the move.
"We look forward to realizing the benefits that direct access will bring to our consumer and business customers," said Vonage CEO Alan Masarek in a press release. "We will be able to provide a higher quality of service to our customers and more rapidly deploy new and innovative features and services, while realizing cost savings for the Company."
As previously reported by Joan Engebretson, this move also may help lead to the development of a true VoIP peering system – an all IP network traffic exchange system. That would lower VoIP networking costs even lower and help further remove IP calls from interconnecting with the PSTN.
Rural Call Completion Connection?
One issue worth watching in this new VoIP numbering context is the ongoing rural call completion problem. For several years now, certain calls into rural markets have not been completed (or have been of very poor quality), creating public safety and commerce interruption concerns. VoIP providers including magicJack, have been cited as contributing to this problem, primarily due to their attempt to avoid the higher costs associated with interconnecting to rural exchange carriers.
The FCC may have referenced this problem in their press release saying, "These improvements will help ensure that calls connect nationwide and provide more accountability in and protections for the numbering system."
But until the actual rules are published and we get a test of those rules, we won't know the true impact, if any. Stay tuned.