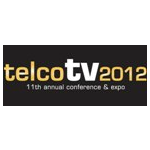 The TelcoTV conference in Las Vegas this week is offering service providers a wide range of ideas about how to make money in the video service arena. A keynote by Robert Mudge, president of consumer and mass business at Verizon was particularly useful, as was a keynote interview with Windstream President and CEO Jeff Gardner. The results of Heavy Reading's 2012 State of the Video Consumer Survey, presented by Heavy Reading Senior Analyst Aditya Kishore, also offered some interesting ideas.
Mudge's keynote highlighted several Verizon success stories that could offer lessons for other carriers about the video market, including:
End users' ability to find content is critical, Mudge noted. "The ease of content discovery is far more [important] than we ever thought of," he said.
By continuously adding new capabilities Verizon has been able to bump up the average revenue per FiOS user by 15% per year. FiOS monthly ARPU now stands at $150, in comparison with around $50 for other Verizon customers.
Verizon hopes that by anticipating and addressing future requirements of customers' home equipment, it will be able to "button down" those homes, Mudge said. He noted, for example, that as many as 6% of FiOS customers are upgrading to 150 Mbps service, but that Verizon has to upgrade the routers for some of those customers – a situation the company would like to avoid in the future. "There is a tremendous opportunity if you can think ahead," said Mudge.
Although Windstream is a publicly held price cap carrier, its largely rural serving area is quite similar to that of smaller rate of return carriers. Windstream relies primarily on high-speed DSL for broadband, supporting speeds up to 24 Mbps and has broadband take rates of 70%, Gardner said. The Windstream CEO offered several ideas about using video to maximize revenues from its broadband offerings:
The company's Merge service, which includes a Roku box to receive Internet video and costs only a little more than the company's broadband service, was designed specifically to meet the needs of younger customers that the company previously was missing. "We call them 'young technies,'" said Gardner.
A key aspect of Merge is the ability to personalize content for customers. As Gardner explains, the product's software asks users a series of questions about their interests and based on that, customers are able to "devise their own user experience."
Windstream is considering developing its own device that would connect the TV with its broadband network. Gardner hinted that it might have the capability to receive over-the-air broadcast signals as well as over-the-top video.
Heavy Reading's research was based on an online survey completed by 528 respondents. Several of this year's findings suggest opportunities for service providers, including:
One-fifth of respondents said they would be willing to allow service providers to use personal information about them in order to provide targeted ads, provided that there was no increase in the total of number ads delivered to them. Another 40% said "maybe."
Sixteen percent of respondents said they would pay an additional ten dollars a month to get Netflix-type content on their television.
Twelve percent of respondents would change Internet service provider in order to improve the quality of their over-the-top video experience – and an additional 69% said they would consider such a change.