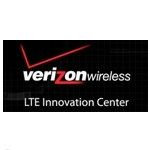 Verizon is building out a 4G wireless network, based on LTE technology, with plans to launch in limited markets by the end of this year. They have been conducting trials in Boston and Seattle and now claim that LTE is maxing out at 40 Mbps downstream and 20-25 Mbps upstream. But the keyword is max – actual speeds on Verizon's LTE network is expected to average 5 – 12 Mbps downstream and 2 – 5 Mbps upstream. Impressive nonetheless.
So why issue a press release discussing maximum speeds that few if any subscribers will see in real world environments? WiMAX, among other reasons. Verizon and Sprint are already indirectly engaged in a battle of 4G broadband bravado. Sprint is busily trying to capture 4G market share now, with their current Clearwire powered WiMAX offering. Verizon is on the horizon with a competing product and they want to 'freeze' the market, hopefully slowing down any Sprint (and its cable partner's) momentum.
"We are on track to deliver an outstanding wireless data experience to customers in 25 to 30 markets covering roughly 100 million people by year's end," said Tony Melone, senior vice president and chief technical officer at Verizon Wireless. Translation – think about that before signing any contract with Sprint or others.