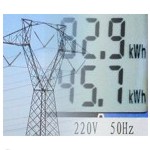 Some industry observers were under-whelmed a couple of years ago when the first devices Verizon Wireless approved under the carrier's open network initiative were designed for machine-to-machine communications. But today the industry is waking up to opportunities in m2m, particularly those that enable telecom carriers to support utility companies' smart grid initiatives.
Verizon Wireless is using the SmartGrid Technology Conference & Expo in San Diego this week to highlight its service offerings that target smart grid projects. The wireless carrier supports two-way collection, analysis and management of energy data through partnerships with companies such as Itron, developer of OpenWay Cell Relay and Ambient, developer of Open Smart Grid Communications Architecture.
In an announcement highlighting its smart grid offerings this week, Verizon Wireless positioned its offerings as a secure and high-capacity alternative to dedicated smart grid networks. "Rather than building a small network that cannot handle the explosive amounts of energy data that need to be transmitted, utilities can depend on Verizon Wireless to send and receive information on the nation's largest wireless data network," the carrier said.
The announcement also touted Verizon Wireless support for fleet management and field force automation, as well as its experienced field staff and success with interoperability and national deployments. Additionally, the carrier highlighted its plans to make high-speed 4G wireless service available in 25 to 30 markets this year.
The Verizon Wireless announcement comes just days after we highlighted AT&T's involvement in the largest "public" smart grid project to date—a $123 million project of Texas-New Mexico Power Company.