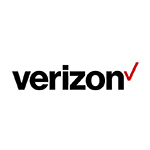 Verizon is bringing several enhancements to its 5G Home fixed wireless service as it launches in its fifth market, Chicago. The Chicago launch marks Verizon's first 5G Home launch based on the true 3GPP 5G NR standard.
Previously, Verizon was using a proprietary version of 5G known as Verizon TF. But last month Verizon EVP & Group CEO for Verizon Consumer, Ronan Dunne, signaled the coming move to the 5G NR standard for Verizon's fixed wireless version of 5G.
Additionally, Verizon is debuting new CPE for Verizon 5G Home, featuring Amazon Alexa built into the home router. The CPE also features Wi-Fi 6 compatibility with parental controls, the first commercially available router to do so, according to Verizon. The router also features a 10W speaker and Bluetooth-powered playback.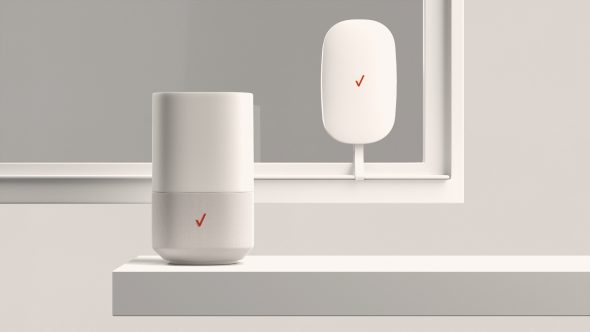 "Now, in addition to Verizon's speedy 5G Ultra Wideband mobility service, Chicago customers can access 5G Home Internet, the next generation of lightning fast home broadband internet service," said Brian Higgins, vice president, device and consumer product marketing, Verizon in a press release.
Dunne communicated last month that Verizon is prepping for "full commercialization" of 5G Home, saying the first 4 markets of Houston, Indianapolis, Los Angeles and Sacramento were essentially test beds for the service and Verizon's operations with 5G fixed wireless. The Chicago launch seems to be in line with Dunne's reveal.
In addition to the 5G NR standards and the new CPE, Verizon is also moving towards self-install for 5G Home. "Tired of waiting on the cable installer? Want to setup 5G Home Internet yourself? Go for it. If not, that's okay, we'll do it for you," the Chicago press release states.
Taking on Cable
The reference to cable is quite intentional. Verizon sees 5G fixed wireless, with its 300 Mbps broadband service, as a legitimate contender to cable's broadband dominance. The offer is quite competitive and includes the first 3 months free, no annual contract, a free streaming device (Apple TV 4K or Google Chromecast Ultra), and a free month of YouTube TV. Verzon charges $70/month for the service, but that drops to $50 for Verizon mobile wireless customers.
[embedyt] https://www.youtube.com/watch?v=JeWmvEd8-MQ[/embedyt]
On the surface, it's a compelling offer. That is, if you can actually get the service. Availability is fairly limited in these Verizon 5G Home markets. Dunne says the goal is to ultimately offer 5G Home fixed wireless service in the 30 markets where they've already committed to bring 5G mobility. It should make for an interesting competitive battle. Eventually anyway.