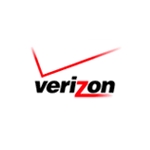 Verizon refined their pricing for DSL services today by removing all contracts and simplifying their pricing tiers into two options: their low end tier (500 Kb/s to 1 Mb/s) for $19.99/month ($14.99/month when ordered online) and their other tiers (1.1-3 Mb/s, 3.1-7 Mb/s or 7.1-15 Mb/s) for $34.99/month (or $29.99 online).
Additionally Verizon is offering their naked DSL, or dry loop DSL as they like to call it (allows customer to buy DSL without requiring them to also buy a phone line), for $29.99/month ($24.99 when purchased online) for the low end tier and $44.99 ($39.99 online) for all other three.
The new pricing is effective immediately and customers who buy online also get a free wireless router.
Verizon moved to no contracts for FiOS services already and is now extending that offer to DSL subscribers. By only offering two pricing tiers, they greatly simplify their DSL product to end customers and to the CSRs who sell them.
The move also further defines low end DSL as the 'broadband value play,' as compared to more expensive and faster cable modem offers.