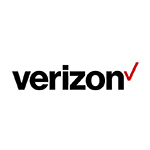 Verizon is expanding its software defined wide area network (SD-WAN) offerings, announcing today that it will offer an SD-WAN customer premises solution dubbed SD-Branch that incorporates security and other functionality. The new Verizon SD-WAN option will use software from Versa Networks that runs on generic hardware.
The software-based offering already is in use by several other North American network operators, noted Kelly Ahuja, Versa Networks CEO, in an interview with Telecompetitor, illustrating increased interest in an integrated SD-WAN and security solution.
Verizon SD-WAN
Verizon SD-WAN offerings have been available for some time. Early last year, virtualized SD-WAN solutions from Cisco and Viptela were part of a range of virtualized services that Verizon launched as part of its Virtual Network Services Portfolio.
SD-WAN is becoming increasingly popular with multi-location enterprises as a means of minimizing WAN costs and optimizing performance. In a typical deployment, the enterprise purchases an MPLS and internet connection for each location, and the SD-WAN software dynamically directs traffic over the different links based on the type of traffic, customer specifications for the performance parameters required for each traffic type and network conditions.
It's commonplace for an enterprise to move to this approach after previously relying on an MPLS connection from each location to a centralized data center that provides connectivity to the internet. In that scenario, equipment in the data center was responsible for securing and screening traffic between the internet and individual locations. When each location gets its own internet connection, enterprises need to secure traffic to and from each of those locations.
"They need a distributed security architecture," said Ahuja.
Some enterprises achieve this using a premises-based security solution that is separate from the SD-WAN software, but it's easy to see how an integrated SD-WAN and security solution could be appealing.
The Versa software product that Verizon will be offering also can provide other functionality such as WAN optimization, Ahuja noted. And if an enterprise wants to use a different security solution, Versa can host it as a virtualized network function on the same generic hardware on which Versa's SD-WAN software resides, Ahuja said.
The Versa offering is available as either a cloud-based or premises-based solution. Although both offerings require hardware at the customer premises, the cloud-based offering relies on a cloud connection for functionality. Ahuja noted, for example, that a bank might use centralized security for automatic teller machines and distributed security for branches.
According to Ahuja, "nobody combines SD-WAN and security the way we do." He noted, for example, that while some SD-WAN offerings integrate a stateful firewall, enterprises are likely to need other security features as well.
It would seem likely that we will see more launches of products similar to Versa's offering soon, however.