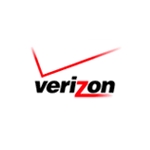 Verizon Digital Media Services (VDMS) is a content delivery network (CDN) unit within Verizon, formed through a series of past acquisitions. VDMS works with content publishers and broadcasters to distribute their content throughout the world, currently delivering over 150 million hours of streamed content per month. As OTT video continues to gain traction, Verizon is positioning VDMS as an enabler of OTT services for publishers and broadband service providers.
At Telecompetitor's recent broadbandTV event, keynote speaker VDMS Chief Product Officer Ted Middleton shared insight into VDMS' opportunity in the emerging OTT space. While VDMS' core service today is targeting publishers for content distribution, they recognize an increasing number of broadband service providers, including Verizon itself, are looking to get into the OTT content distribution business.
"For network operators, they're looking at kind of the shift from traditional terrestrial cable and television and QAM based distribution to IP distribution," said Middleton in an interview at broadbandTV. "Increasingly numbers of operators that, I've got broadband to the home, or I'm a, even a utility company, that is now laying, you know, fiber and trying to leverage that and monetize that in new and interesting ways, so what's emerging, it's not quite here yet, but what's going to be emerging are a couple of new things from Verizon."
Middleton didn't offer specifics, but did suggest Verizon is working on some new OTT video enablement applications that will enable OTT products and services that both Verizon and other carriers will be able to utilize for their own OTT business ventures.