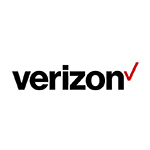 Network function virtualization (NFV) is most commonly viewed as a way to reduce network equipment costs by replacing traditional purpose-built devices with software controlled general purpose hardware. But as Verizon NFV plans illustrate, the technology could have other benefits as well.
Verizon anticipates NFV providing savings in three areas – capex, opex and time to market, said Chris Emmons, Verizon director of network infrastructure planning, in an interview with Telecompetitor yesterday. The interview was prompted by Verizon's announcement yesterday that it had deployed NFV across five of its U.S. data centers. But as Emmons explained, the data center deployments are just the beginning of Verizon's NFV plans. The company also plans to deploy NFV in its aggregation and edge networks beginning this year.
"What we announced today [was the] underlying foundation," Emmons said. "It's a network that . . .  top to bottom will be programmable at every layer."
As the company deploys "similar hardware" in data centers and aggregation and edge networks, the company expects to see capex savings and efficiencies because "the same type of hardware will be deployed over and over again," said Emmons (post continues below).
The edge of the network will include central offices (COs) on the wireline side and mobile switching centers (MSCs) on the wireless side, Emmons said. The company expects to target COs and MSCs where functionality such as load balancing or firewalls is needed. "We don't want to buy appliances anymore," said Emmons. Instead, the required functionality will be hosted in a virtual environment near the network edge.
Verizon NFV for Data Centers
The recently completed Verizon NFV data center deployment will use a "core and pod" architecture. As Emmons explained, the core and pod approach differs from the traditional approach based on a data center-wide network, which in some cases is controlled by a single software defined network (SDN) controller.
"In a core and pod architecture, you have individual self-sufficient pods [that are] connected to the core network," Emmons explained. "Each pod has an SDN controller, and the core may or may not have an SDN controller."
A key purpose of the core network is to provide connectivity to "things that are not in your cloud," Emmons said.
An individual data center might have multiple pods as well as traditional data center infrastructure, Emmons noted. Individual pods might represent different network generations or separate vendors.
"Each is an integrated solution," Emmons explained.
The Verizon NFV-based data centers will use a "spine-leaf fabric" for each pod. As Emmons explained, each leaf is a top-of-rack switch that can aggregate traffic from multiple virtual switches to multiple spines.
He pointed to the example of one Verizon data center that has a leaf deployed to four different spines, with each spine connected to a different back end network.
"The key is that an SDN controller controls the spine, the leaf and the vswitch," Emmons explained. The SDN controller, he said, provides "complete programming of the fabric – you can spin up a workload in Open Stack and connect to these networks and everything can be automated through the infrastructure we built."
Open Stack is an open standard cloud computing platform created through a global collaboration of developers and cloud computing technologists.