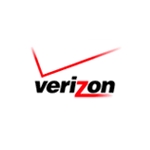 Verizon expects its transition to software defined networking (SDN) to begin at the network core and move outward to the network edge, said Verizon Vice President of Network Planning Brian Higgins in an interview. The SDN initiative, announced today, will encompass Verizon's wireless and landline networks, Higgins said.
"We're working on decomposing monolithic hardware and software bundles and separating functions to work on a software-based model," said Higgins. The goal is to minimize operational costs and streamline the creation of new services.
Verizon referenced five equipment vendors in a press release about its SDN initiative today, including Alcatel-Lucent, Cisco, Ericsson, Juniper Networks and Nokia Networks. For vendors such as those, SDN represents a "model with less risk," Higgins said.
Higgins also noted that Verizon is currently working with more than 20 companies on proofs of concept related to the carrier's SDN plans. Additional announcements involving those companies will be forthcoming, he said.
Verizon's SDN announcement today, coming on top of similar news from the nation's other dominant carrier AT&T, suggests that the technology will find strong adoption industrywide.
Verizon SDN Plans
Verizon's plan to shift to SDN is driven, in part, by the need to support the Internet of Things, Higgins said. With the IoT, he said, will come "many millions of devices that have a higher volume of control plane [traffic] and very little payload."
As a result, he said, "we need to create an environment that allows us to create control plane elasticity independent from the bearer to enable us to handle those new traffic flows."
SDN  is often mentioned in the same breath as network function virtualization (NFV), which aims to replace special-purpose hardware with general-purpose devices and Verizon apparently views the two options as separate pieces of a single initiative. "When we look at SDN deployment, we roll NFV in there," said Higgins.
Milestones
Initial SDN rollouts focused largely on data centers so perhaps it's not surprising that Verizon sees its data centers as a launching point for SDN. The company said it already has SDN running in data centers on both coasts and has created live laboratory environments in San Jose, California; Tampa, Florida and Waltham, Massachusetts. Higgins also noted that network equipment that already has been depreciated will be targeted for potential SDN-based replacement as quickly as it is feasible to do so.
Asked for examples of the operational efficiencies that Verizon expects from SDN, Higgins said "the quickest one is around automation." He pointed to the example of service patches that traditionally would involve "a lot of manual intervention and processes." With SDN, he said, "instead of running test scripts, we can run a lot in software." Reports will provide performance results, and adjustments can easily be made based on those reports, he said.
Higgins declined to provide any examples of the kinds of services Verizon might launch using SDN but hinted that they might involve the IoT. He also noted that product teams are working on creating some brand new SDN-based service offerings and on migrating some existing services to SDN.
As for timing, Higgins said the company already has built some SDN-based consumer offerings and will have more to say about them later this year. "2016 will be the year where [the market] will hear more about functions and services coming over" to SDN, he said. "Once vetted, we will have a public milestone campaign we can talk about."