The higher-power customer premises equipment (CPE) that now supports the Verizon 5G Home fixed wireless offering provides better coverage and is easier for customers to install in comparison with the CPE originally used with that offering, said Verizon executives on a webcast targeting financial analysts yesterday. The new 5G Home CPE hit the market earlier this year.
"We're really happy with that," said Verizon Executive Vice President and Chief Technology Officer Kyle Malady about the new 5G Home CPE. The CPE has "a better chip" that makes it "more robust," he said, also noting that the new CPE "adds enough db that we get a lot better coverage, a lot better performance."
Seventy percent of 5G Home customers who opt to self-install have been able to do so without assistance, commented Ronan Dunne, Verizon executive vice president and group CEO.
"Not only is the CPE better but the tools are better," Dunne observed.
Among the installation tools is an app that helps customers find the best spot to put the equipment, noted Malady.
The average installation time for 5G Home is 40 minutes, Dunne said.
Dunne also noted that Verizon is seeing average throughput of 1 Gbps on 5G Home, although the company still cites 300 Mbps speeds when promoting the offering.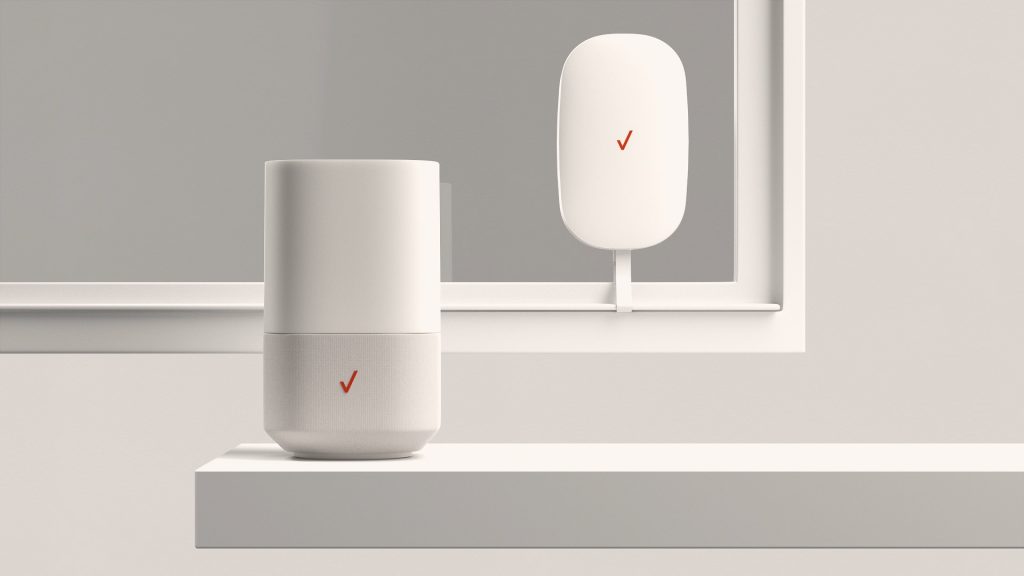 Verizon CEO Hans Vestberg also sang praises about the new Verizon 5G Home CPE, noting that it enables Verizon to put more subscribers on a base station.
All these benefits of the new CPE are important because they address issues that caused some industry analysts to question Verizon 5G Home economics when the service was initially launched in four markets.
Since then, Verizon has added more markets and expects to be in a total of 10 by year-end.
Dunne also noted that about half of Verizon 5G Home customers also use Verizon for mobile service. The other 50%, he said, are "new target opportunities for us."
While 5G Home has been targeted toward densely populated areas where the company is deploying 5G in the millimeter wave band, the company also has another fixed wireless offering that uses LTE and targets more rural areas.
The executives didn't say much about that offering, dubbed LTE Home Internet, but Dunne did note that the average installation time for that offering is just five minutes.
Although Dunne didn't detail why that time is so much shorter than for Verizon 5G Home, the likely reason is that customers may not need to install an antenna for the LTE-based offering as they must do for the 5G-based offering.