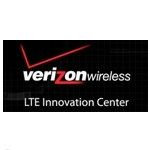 Verizon is disclosing a lot of information on its pending LTE launch through its LTE Innovation Center website. Perhaps of most interest are the speeds they are promising for their upcoming 2010 LTE launch. Per their website, Verizon "…will be supporting average data rates per user of 5-12 Mbps in the forward link, and 2-5 Mbps in the reverse link." Personally, 5-12 Mbps is a pretty wide range – I'd like to see a little more clarity, but I digress.
Other Verizon LTE promises of note:
Coverage – Verizon Wireless will cover 25 to 30 markets in 2010, covering approximately 100M people; and extending to cover our current 3G footprint in 2013.
Spectrum – Verizon Wireless plans on utilizing its nationwide swath of contiguous 700 MHz spectrum to deploy its LTE/4G network. This spectrum covers the entire lower 48 states plus Hawaii,
Latency – The user plane latency achieved in LTE is approximately 1/4th (one-fourth) corresponding latency in existing 3G technologies.
3G Integration – Verizon Wireless' LTE network will co-exist and integrate with the current Evolution Data Optimized (EVDO) RevA network. It will also support handover to existing mobile networks, thereby providing seamless coverage to Verizon Wireless subscribers from the time of its deployment.
If Verizon's promises ring true, implications abound for both mobile and wireline broadband competitors. For mobile broadband competitors like Clearwire (which uses WiMAX), Verizon will attempt to position LTE as the superior mobile broadband experience, based in part by faster speeds. Look for a broadband speed war between the two competing technologies, mirroring what's happening today on the wireline side between broadband competitors.
For wireline carriers, LTE (and 4G in general) can make a legitimate case for wireline broadband substitution. The LTE footprint will be significant, considering AT&T and T-Mobile will also roll LTE (although considerably later). Customers will have a choice between wireless and wireline services, especially with equipment like the ZyXel ZLR-2070S LTE CPE router becoming available. This ZyXel box offers a broadband router with in home Wi-Fi access and VoIP ports for telephony, allowing customers (some, but by no means all) to cut both the wireline voice and broadband cords in favor of a mobile broadband option only. Expect to see a variety of these types of devices becoming available in the coming years, even at the retail level.