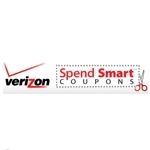 Verizon has partnered with Cellfire to offer digital coupons across its wireless and FiOS TV and Internet platforms. The Verizon Spend Smart program allows customers to download coupons electronically, eliminating the need for paper coupons.
The program works with a set number (but growing) of retailers like Safeway or Kroger. Customers provide their 'loyalty' or 'buyers club' account number, and download desired coupons directly to those accounts. When at the store location, they swipe their loyalty card (or provide the account number) and the downloaded coupons are automatically applied towards their purchase. There is no fee to use this service.
Spend Smart demonstrates the growing penetration of interactive apps for Verizon across all of their platforms. Verizon also announced additional FiOS interactive apps, including a referral engine for VOD. They continue to try to leverage interactivity as a competitive differentiator, often citing "cable can't match these enhancements" in their marketing.