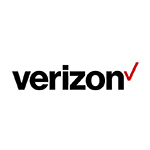 The Verizon connected car expansion announced yesterday illustrates the importance of the Internet of Things to wireless carriers. Verizon added a premium version of its aftermarket connected car line, dubbed Hum, and launched a free Hum app that could help spur future sales of the monthly service.
The news comes at a time when some wireless carriers are adding more connected cars than traditional mobile service subscriptions  and carriers see the connected car as an important growth area.
Verizon Connected Car Expansion
Hum is "the technology designed to make your car smarter, safer and more connected," says the narrator of a promotional video for Hum included on the Verizon Hum website. "Put some smarts in your car."
Among other things, Hum provides an interface to a car's on-board diagnostic system that aims to present the diagnostic information in a manner that is easy to understand and act upon. Hum also can provide driving history, boundary and speed alerts and vehicle location. Newly added capabilities include turn-by-turn voice-guided directions and "Safety Score," which rates a driver's behavior based on factors such as braking, cornering, acceleration and phone handling.
The premium version of Hum, dubbed HumX, includes new Wi-Fi hot spot capability, premium hardware and a new mobile app. A Verizon spokesperson said the premium service will sell for $15 per month and comes with a gigabyte of data. In comparison, the basic Hum offering, now known as Hum+, costs $10 a month and does not include the hotspot capability.
Those choosing to use the free version of the Hum app can access a portion of these features, yesterday's press release notes.
Verizon's basic Hum offering has been on the market for about a year and a half and according to the company spokesperson, subscriber growth has exceeded initial expectations.
In addition to the Hum aftermarket offering, Verizon also has reached agreements with several vehicle manufacturers involving pre-installed connected car capability. According to the spokesperson, these include Mercedes-Benz and VW on the consumer side and Ford, GM, Volvo, Mack, Hino, Isuzu, Fuso and John Deere on the commercial side.