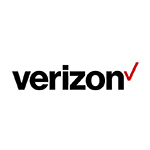 Speaking today at the Oppenheimer 21st Annual Technology, Internet & Communications Conference, Verizon EVP & Group President for Wireless Ronan Dunne outlined a Verizon 5G strategy that he says will make up for the "past sins" of previous wireless generations. That make-up process will include the ability to provide a personalized one-to-one experience to both consumer and business customers.
Those past sins started with 3G according to Ronan, in that promises were made about 3G technology that were not delivered at scale. And according to Ronan, 4G attempted to make up for 3G's poor performance, and was successful in bringing wireline type experiences to mobile.
But, in true to form 5G hype mode, Ronan claims 5G will finally fix these past sins and create an unmatched mobile experience that in many ways will surpass wireline capabilities. That experience will include the ability to provide personalized one-to-one experiences, thanks to 5G technology like network slicing and Verizon's proprietary optimization tools.
Ronan says the ability to execute on this vision will create differentiation for 5G and Verizon is uniquely qualified to accomplish this. He cited proprietary Verizon optimization technologies that allow the carrier to monitor its network all the way down to an individual device, and thus enable individual user experiences.
"Over the next 3 years as the next couple of releases of the standards come out, increasingly I will be able to deliver a network for a one-to-one relationship," said Dunne. "So I'll actually be able to deliver an experience on the network that is defined around the specific user needs of that customer at that time."
Rather than equalizing the experience between wireline broadband and mobile broadband, 5G will exceed it, according to Dunne. He sees certain scenarios when 5G is in full swing in two to three years, where people and businesses will opt to leapfrog fiber type connectivity and go to a 5G based solution instead.
Dunne was rather light on discussing actual one-to-one applications for the consumer but did cite things like giving gamers an exclusive Verizon 5G experience that unlocks elements and features of a video game that are only available to 5G subscribers.
He also suggested Verizon's ownership of Yahoo Finance would help truly mobilize the trading experience, potentially adding additional value over what people could do with their financial assets portfolio on a wireline connection.
Verizon 5G Business Applications
Dunne also put a lot of emphasis on the B2B applications for 5G, citing low latency as a key attribute. With low latency 5G applications being able to offer real time enterprise level data for example, Dunne says 5G could help the retail vertical compete more effectively with online ecommerce, perhaps even equalizing the playing field between the two.
"Think in a real time enterprise environment for retail where you can deliver both the quality of insight and information about your customers that you might previously have only assumed that an online retailer can have in real time, in a physical retailing environment," said Dunne. "Think how you can potentially augment that with things like AR/VR which can enhance the experience."
Low latency will also be key to smart city applications and things like autonomous driving. Dunne says the low latency provided by 5G is significant to the autonomous car application, citing how lower latency from 5G over a 4G connection can mean an improvement from 4 feet to 4 inches in braking distance due to the quicker 5G response time to apply brakes autonomously.