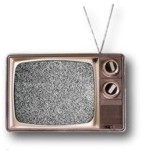 The latest TV white spaces deployment is in the small town of Thurman, N.Y. (pop. 1,200). Announced yesterday, the new broadband wireless network uses equipment from Carlson Wireless that operates in vacant TV broadcast spectrum and does not require line of sight. The latter was an important consideration in Thurman, which is located in a heavily wooded area in the Adirondack Mountains. Because the challenging terrain made landline construction difficult, the area previously lacked affordable broadband connectivity, according to Carlson Wireless.
The Carlson equipment provides up to 12 Mbps per customer, said Carlson Wireless CEO Jim Carlson in an email to Telecompetitor. Performance depends on the number of users, traffic levels and distance, he said.
At least 10 TV channels in Thurman are unused and a single vacant TV channel can support up to 12 users at one time, said Carlson.
As for range, Carlson said it's typically half a mile to eight miles. "But I believe most are half a mile to four miles," Carlson wrote.
According to a press release about the Thurman network issued by Carlson Wireless yesterday, the network was a "collaborative effort" with local providers, the county and the town board. The network was funded through a grant from the statewide Connect New York broadband initiative.
The Thurman community hopes that having affordable broadband will help attract people from the metro New York City area seeking a rural getaway but reluctant to do without a fast Internet connection.
Using vacant TV broadcast spectrum for wireless became a viable option when technology was developed to keep track of where TV broadcast spectrum was unused and to use that information to automatically configure wireless equipment to use vacant channels. Carlson was one of the first companies to have TV white spaces equipment available. The company's products have been deployed by wireless Internet service providers and used in a TV white spaces trial for public libraries.