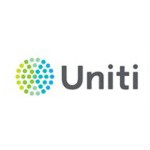 Uniti Group's sale leaseback approach gained some momentum, as news this week about the closing of a Uniti sale leaseback deal with competitive carrier TelePacific illustrates.
Uniti acquired 32,000 fiber strand miles in California, which will be leased back to TelePacific. Uniti previously acquired TelePacific fiber assets in Nevada, Texas and Massachusetts.
The Uniti sale leaseback option first emerged several years ago when the company, originally known as Communications Sales & Leasing, was spun off from Windstream as a telecom real estate investment trust (REIT). Uniti's initial assets were Windstream fiber and copper network infrastructure, which Uniti leases back to Windstream.
As a REIT, Uniti avoids certain taxes.
The Windstream spinoff generated cash for Windstream to use for network investment. TelePacific achieved a similar benefit from its spinoff. The transaction was valued at $95 million.
Uniti Sale Leaseback
At the time Uniti was spun off, its goal was to do more sale leaseback deals to diversify its holdings. But for the first few years, although Uniti diversified by making some acquisitions, those acquisitions did not involve a sale leaseback approach.
That now could be changing. In addition to the TelePacific deal, Uniti has made a similar arrangement with CableSouth involving 607 route miles or 43,000 fiber strand miles in Arkansas, Louisiana and Mississippi, which will be leased back to CableSouth. That transaction was valued at $31 million, Uniti noted in its latest earnings report.
When Windstream made the Uniti telecom REIT spinoff, some industry observers expected other telecom service providers to make similar moves but that has not yet happened. Comments made by Uniti CFO Mark Wallace last year suggested that other companies would be unlikely to follow in Windstream's footsteps because of tax rule changes made after the spinoff.
Those comments, however, have not prevented fiber network operator Zayo from exploring the possibility of a REIT spinoff. In May, that company said it was investigating the REIT option and the company's latest earnings results issued last month indicate that exploration is ongoing. The company cautioned, however, that it wanted certain clarification from the Internal Revenue Service, which it did not expect a response on until 2019, if ever.
Additional information about the Uniti TelePacific deal can be found in this press release.