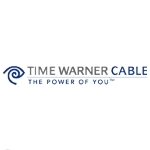 It's been well documented that Google's initiative to introduce next generation broadband by building out Google Fiber networks in cities around the U.S. appears to be pushing big incumbent ISPs to accelerate their own "super-fast," broadband upgrades.
AT&T made a string of gigabit network announcements this past week. A variety of small and regional providers are doing the same, including South Carolina based Comporium and Texas based GVTC.
Not to be outdone, Time Warner Cable (TWC) on July 31 announced that in 2015 it will roll out its TWC Maxx program to more than 3 million customers in six markets: Charlotte, Dallas, Hawaii, Kansas City, San Antonio and San Diego.
TWC Maxx will offer subscribers Internet speeds as much as six times faster than before, as well as offering various other service enhancements, according to TWC. "We are committed to reinventing the TWC service experience market-by-market, and we're pleased to announce the expansion of our efforts to these seven key markets," TWC Chairman and CEO Robert D. Marcus was quoted in a company press release.
"We want our customers to know a new experience is coming that brings them super-fast Internet speeds and a more advanced TV product. Maxx starts with a top-to-bottom network evaluation to ensure optimum performance and rock-solid network reliability, and includes a best-in-class customer experience."
TWC began rolling out TWC Maxx this spring in Los Angeles and New York City. The upgrade affords faster Internet speeds and all-digital TV, as well as a soon-to-be implemented expansion of its On Demand library and enhanced DVR capabilities.
"These investments mark the beginning of a new generation of broadband and cable services that will transform the customer experience as they know it today," Marcus commented.
TWC Maxx Broadband Upgrades
TWC customers who subscribe to any of the six Internet service plans on offer will benefit from TWC Maxx's increased speeds without any additional charge. Customer who subscribe to TWC's Standard Service, which formerly offered Internet speeds up to 15 Mbps, will now experience speeds up to 50 Mbps. Ultimate plan subscribers, with service speeds up to 100 Mbps, will experience a boost up to 300 Mbps, according to TWC. Some customers, TWC points out, will need to install a DOCSIS 3.0 modem to fully benefit.
For business customers, TWC Business Services will offer speed tiers of 100 x 10, 200 x 20, 300 x 20 as new options in its Wideband portfolio, according to the press release. A symmetrical fiber-based Internet service delivering speeds of up to 10 x 10 Gbps is also available.