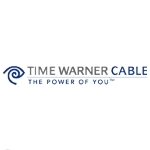 Time Warner Cable has begun offering broadband service with a usage cap in several Texas markets—a move that was highly unpopular with customers when the company tried it a few years ago. But this time around, the cable company is putting a new spin on the idea. It is positioning the capped service as an optional way for customers to save money.
As Time Warner Cable exec Jeff Simmermon explained in a blog post on Friday, customers who currently subscribe to the company's Standard, Basic or Lite service can save five dollars a month by agreeing to a 5 GB-per-month cap. Overages will cost $1 per GB, not to exceed a maximum of $25/month. But it appears that customers could limit the downside to just five dollars by switching back to the unlimited version of their service, which the company said they can do at any time.
The company is using the name "Essentials" for the new offerings. "We already have the TV Essentials plan for $39.99/month that offers low-income households to have access to cable, in a stripped down package," wrote Simmermon."This is meant to be the broadband equivalent."
Simmermon pledged that Time Warner Cable would not do away with unlimited data plans, which today are the only option for customers with Turbo, Extreme and Wideband service. "A tiered plan might not be right for me, but my Mom's not going to be passing Final Cut projects through DropBox to her friends at church anytime soon — she may benefit by saving a few dollars on Web capacity she's never going to need," wrote Simmermon.
One of the complaints about data usage caps is that customers may have no idea how much data they are using. To address that concern, TW Cable is providing customers with a usage meter that they can check on-line.  Additionally the company said that for the first 60 days it will not charge Essentials customers who exceed their monthly limit.
The Essentials broadband option will be available in San Antonio, Laredo, Corpus Christi, the Rio Grande Valley and the Border Corridor areas of Texas.
"We believe this strategy will make our Internet service more useful and desirable for consumers and will be a key to fueling growth in the competitive ISP marketplace," says TW Cable in a section of its website dedicated to the Essentials offerings.
TW Cable's approach is a clearly light-touch one in comparison with some other carriers that have implemented caps on their broadband offerings, including Suddenlink and AT&T.
Accordingly I'm inclined to believe the company really views the new Essentials offerings as a low-risk way of offering a lower-cost service rather than as the first step in implementing broader usage caps.